(Best viewed with screen resolution set at 1024 x 768 pixels)



"To the Uttermost"



Captain B.W.L. Nicholson RN, CBE, DSO

First Headmaster of the Prince of Wales School,
1931-1937







Captain B.W.L. Nicholson, 1879-1958
Courtesy of Cynthia (née Astley) and Alastair McCrae




Introduction




When it came to blazers, we Princeo chaps had a distinct advantage over our Yorkist rivals: which Boma or Convent girl would not favour gold braid on navy blue over silver on maroon? Rumour had it that we had our first headmaster, Captain Nicholson to thank for this, for it was he who had introduced the colours of the Senior Service to a school 6000 feet above sea-level.
Six days a week did we worship the Lord in the assembly hall, and in later years in the chapel. But on the seventh day, Saturday, Sir Herbert Baker's colonnades came into their own. Boys who were normally required to traverse the quad were ranged around in the shade to witness the Flag Parade ceremony, where the Bugle Band did its bit and a school prefect did the honours. Again, we heard, this was a carry-over from Dartmouth Royal Naval College.
Yet Nicholson was a largely unknown character – at least for those of us who were at school in the 'fifties and later. It is true that a boarding house named after him was located somewhere in the Wild West of the compound, but no headmasterly portrait of him gazed benevolently from the library walls. Having retired in England, he did not grace sports days or Queen's Day in the guise of the wise mzee.
The truth is that Captain Bertram W.L. Nicholson was no ordinary schoolmaster. He had not swotted his way through grammar school, nor was he familiar with the playing fields of Eton. He had not punted along the Cam or debated at the Oxford Union, nor had he prepared pupils for matriculation. He was a naval officer, used to leading and dealing with all sorts and conditions of men. Perhaps this was the reason for his appointment to Kenya in 1925, where he would be expected to deal with the sons of settlers, officials, voortrekkers, technicians, merchants, missionaries and remittance men. That he was successful is proved by the fact that the school of which he was the first headmaster came to be recognized by the Colonial Office as "the most important European school in British colonial Africa" (CO 1045/110) and remains to this day, as the Nairobi School, one of the most prominent schools in Kenya.
There is surely no time like the present to discover a bit more about our founding headmaster, where on the one hand OCs around the globe can pool their resources at the click of a mouse, and on the other there are some veterans who actually knew him still around to help us tell the tale.




The Family Background of Bertram W.L. Nicholson



He "moves in the best society", noted Captain Pilcher on the naval service record of Commander Bertram William Lothian Nicholson (hereinafter, Bertram) in April of 1919. It is hardly surprising, given his family background. Like so many Dissenters (http://www.victorianweb.org/religion/dissntrs.html), to whom military and other careers were foreclosed, by the early nineteenth century the Nicholsons, originally from Oswaldkirk in Cumberland, were successful and wealthy London merchants with a haberdashery business in what is now Gresham Street. Worshipping at the Essex Street Unitarian Chapel, they rubbed shoulders with many of the leaders of business and society, including Bertram's grandfather's distinguished father-in-law, William Smith, heir to an extensive wholesale grocery business and noted for his energy in promoting Abolition and Parliamentary Reform. As a Member of Parliament and Fellow of the Royal Society, William Smith counted among his friends and house guests such men as Charles James Fox, Joseph Priestly and William Wilberforce, and the distinguished political economists Malthus and Ricardo.

Waverley Abbey, Seat of George Thomas Nicholson, Esq. engraved by
H. Adlard after a picture by T. Allom. Published in A Topographical
History of Surrey, 1850. (Image courtesy of antiqueprints.com)

In the early nineteenth century, Bertram's grandfather, George Thomas Nicholson, acquired the elegant country estate of Waverley Abbey House and lived the life of a country gentleman. House parties and visiting were important aspects of life. Florence Nightingale, a niece, was among the frequent guests, opening up other avenues of social contact and on at least one occasion, George and his wife slept 80 guests. Although he did not himself pursue a political career, he demonstrated his commitment to liberalism by his financial contributions to the electoral campaigns of his father in law. The family could hardly have foreseen that the repeal of the Test Act in 1828, the campaign for which was led by William Smith, would open the way to notable military careers for so many of his descendants. (The Test Act's repeal ended the Anglicans' monopoly of public office.)
George's wife, Anne, gave birth to four sons and two daughters. Of the latter, Laura married into the prominent Bonham Carter family and Marianne married Douglas Strutt Galton; a later generation of Galtons married into the Italian Fenzi family – is anyone now recalling the Galton-Fenzi memorial near the post office at the end of Kenyatta Avenue, Nairobi? Of the sons, Samuel inherited the Waverley estate and established a brewery in Maidenhead, later subsumed under the Courage label; George, whose marriage proposal to Florence Nightingale had been rejected, later drowned in Spain; William married the daughter of a knighted vicar and became a captain in the 26th foot (Cameronians). One of William's sons was to become Admiral Sir Stuart Nicholson.
The remaining son, Lothian, Bertram's father, enrolled with the Royal Engineers. Among his various postings, Lothian was responsible for the destruction of the Sebastopol Dockyards following the Crimean war and contributed his bridge-building skills to the relief of Lucknow. In the 1860s he married the Hon. Mary Romilly, daughter of Sir John (and later Baron) Romilly, the distinguished Parliamentarian and legal reformer, who at varying times held the positions of Solicitor General, Attorney General and Master of the Rolls. (The picture at right of Bertram's father, General Sir Lothian Nicholson, KCB, RE, is from a private collection. It was discovered by Suzanne Le Feuvre.)

There were three daughters and seven sons from this marriage. Of the sons, three joined the army and rose to the rank of Major General; two of these were knighted and the third, whose main career was with the Indian army, was ADC to HM King George V for a brief period. Two followed their cousin, Admiral Sir Stewart Nicholson and joined the navy, as did their cousin Commander Francis Romilly, one of the first casualties at the Battle of Majuba Hill ("speared through the spokes" as one account expresses it). Douglas served for a time as Commodore of the royal yachts and ADC to the King in 1913-14, later became an admiral and was knighted. Bertram, the subject of our interest, rose to the rank of Captain and would likely have also attained flag rank had it not been for his voluntary retirement at the time of naval retrenchment in 1922.
The birthplaces of Lothian's children reflect the mobility of their father – London, Gibraltar, Ireland and Jersey, where Bertram was born in 1879, during his father's tenure as Lieutenant Governor. Following this assignment, Bertram's father served as Inspector-General of Fortifications and Engineers; he was knighted in 1888; and in 1891 he was appointed Governor and CinC Gibraltar, at which posting he died of malaria in 1893.
Few families can count among their ranks one generation of such talent and distinction. Even discounting the prominence of members of the wider family, Bertram Nicholson could hardly have moved in less than the best circles. It is as though the family had adopted as their ethic the admonishment of their great grandfather, William Smith, to fellow advocates of Parliamentary Reform at the Crown and Anchor in 1809: "(You have three enemies:) To corruption, oppose integrity and vigilance; to prejudice, moderation and calm reasoning; to apathy, zeal and activity; but above all, be fortified with patience to withstand disappointment, and with perseverance to maintain the struggle." (Richard Davis, Dissent in Politics, 1770-1830: the political life of William Smith, MP, London, 1971, p.141.)



Bertram Nicholson's Naval career, 1893 – 1922
He is "an officer and a gentleman of high, indeed lofty, ideals." So wrote Vice Admiral (later, Admiral of the Fleet) Sir John de Robeck in 1918. Bertram W.L. Nicholson – for present purposes let's call him by his Prince of Wales School name, Nick – entered the service on July 15, 1893, barely six weeks following his 14th birthday and three weeks after the death of his father. He attained the rank of Midshipman on 18 November, 1896 and was promoted Lieutenant on 31st August, 1901, Commander on 31st December 1913 and Captain on 30th June 1919. (In this picture, courtesy of Britannia Royal Naval College, BWL Nicholson stands at left as a lieutenant at the Royal Naval College, Dartmouth sometime between 1908 and 1910.)
After entering the Royal Naval College at Dartmouth in 1893 and training as a Cadet on the hulk Britannia, Nick's first postings as a Midshipman were to the battleship HMS Ramillies in 1896, followed by the brand-new HMS Diadem on her completion in July of 1898. That he was subsequently appointed as an instructor to the staff of the Royal Naval College, Dartmouth 1908-1910, perhaps suggests an early interest in education; more importantly, it reflects the judgement of those who mattered that he was of a calibre to be trusted with the important role of a training officer at what was then the equivalent of a specialized public school. He must have had a talent in that direction, for in March of 1914, his record noted "Strongly recommend for training service." Of course, Europe was still at peace in March of that year.



HMS Cressy, ca. 1907-08: upon which Nicholson was Executive Officer and 2i/c
(Courtesy Kosaku Ariga (Jarek), http://www.warship.get.net.pl)

The First World War began badly for Nick. Following a War Staff course, he had been posted as 2 i/c and Executive Officer aboard HMS Cressy on April 9, 1913. On September 22, 1914, and in the space of less than an hour, the outmoded cruisers HMS Aboukir, Hogue and Cressy were all torpedoed and sunk off the Dutch coast. Various figures have been seen regarding the numbers of lost and survivors. The Admiralty announced 839 survivors shortly after the event and the Commonwealth War Graves Commission records list 1448 memorials of men from the three cruisers. "About a quarter of an hour after the first torpedo had hit," reported Nick, "a third torpedo, fired from a submarine just before starboard beam, hit us in No. 5 boiler-room - time 7.30 a.m. The ship then began to heel rapidly, and finally turned keel up, remaining so for about twenty minutes before she finally sank at 7.55 a.m." Cressy's own boats were already full of survivors and so it is not surprising that she suffered the greatest number of men lost (562, including her Captain and 21 other officers out of a complement of 766).Nicholson is believed to have been among the 156 men plucked from the water by the Lowestoft trawler Coriander. (Reports on the incident by Nick and Commander Norton of the Hogue may be found at URL, http://www.firstworldwar.com/source/cressycommander.htm. There is a link to Kapitanleutenant Weddigen's report.)
The victor was the German submarine U9, commanded by Kapitanleutenant Otto Weddigen. Weddigen and his crew became instant national heroes. Apart from the award of Iron Crosses to every crew member, a memorial medal was struck. (One of the latter was sold on e-Bay in October 2005 for £21.)



The Weddigen medal
Credit: transient image posted on eBay

U9 had another small place in maritime history as the first submarine to reload torpedoes while submerged. She survived the war, but Weddigen was not so fortunate. He was lost with all hands aboard U29 when she was rammed in the Pentland Firth by HMS Dreadnought in March 1915.
Weddigen and his U9 may have one other claim to notice in the history of our school. Three weeks after the loss of the three cruisers, U9 attacked and sank HMS Hawke. It would not be surprising if this was on his mind when Nick was selecting House names and latched onto Admiral Hawke, who has been called the father of the modern British Navy.
The success of this U9 attack brought home to the admiralty the full dangers of submarine attack, which they had previously been inclined to discount. Within days of the tragic loss of the cruisers, Nick was posted to HMS Iron Duke, Jellicoe's Flagship, as "additional for command of Flotilla of Armed Trawlers". In other words, he was additional to normal strength on Iron Duke. The position has not been closely investigated, but it looks as though this was part of the response to the sudden realisation of the fleet's vulnerability to submarine attack. Nick probably was aboard one of these armed trawlers, rather than Iron Duke itself. This flotilla was known as the Northern Patrol, which he commanded until November of 1915 and for service with which he was specially commended in January of 1916. It was the start of an anti-submarine role which, in its various dimensions, was to be repeated during the rest of Nick's service in both world wars. These trawlers had a variety of functions, including mine sweeping and mine laying, but their main use was in anti-submarine duties and fleet protection. Particularly in WWII, many of these were custom built to Admiralty designs and were not commandeered or rented vessels – yes, the Admiralty did sometimes pay rental fees!
Nick presumably then had some leave, for his marriage took place in October of 1915, postponed from an original date in April for the call of duty, no doubt! His County Down bride was Evelyn Douglas Montague Browne, daughter of Major General Andrew Smythe Montague Browne, sometime Colonel of the 3rd Dragoons and the Royal Scots Greys. In fact, she was his sister-in-law, his brother Octavius having married her sister Eileen in 1911.
Following this, and no doubt reflecting his growing reputation as an excellent organiser, Nick was placed in command of HMS Zaria, sometimes described as an "Armed Merchant Cruiser", although in fact it was a depot ship of 3500 tons, based at Longhope, Orkney. It is not known whether it serviced its subordinate vessels, whose crews would have been listed as "Zaria", in harbour or at sea. The battleship HMS Orion, to which he was posted as Executive Officer in March of 1917, was Nick's last wartime posting.
While details of this period in Nick's life are relatively scant, his service was considered highly satisfactory by his superiors. His record is littered with remarks enough to gratify any man: "excellent officer", "marked ability", "good organiser", "most loyal and zealous", "VG cricketer", "keen hunter", "excellent work", "ever keen on the hunt for enemy submarines", "acted with great promptitude", "most energetic and excellent executive officer", "strong sense of duty", "strong will", "v.g. disciplinarian", "keeps himself very fit physically", "plays all games", "in all respects is a most capable officer". Additionally, in June of 1917, he and another were awarded the DSO "in recognition of their services in vessels of the Auxiliary Patrol between the 1st February and 31st December, 1916."
His war service was not entirely lacking in events which might have brought criticism. He was involved in two courts of inquiry, one involving a foundering of one of his trawlers and one a stranding. He came through these with expressions of approval. On one occasion only was a reprimand placed on his record with respect to the grounding of the Venetia: "informed by the Admiral that in view of weather conditions it was an error in judgement to enter Mill Bay (in the Orkneys) at as high a speed as 9 knots". It is hard not to smile, and indeed the service did smile on him.
The last notation on his WWI record which had any bearing on his personal conduct and character was from the previously quoted Captain Pilcher, just months before Nick's promotion to Captain: "Specially recommended for advancement. I consider this officer's attainments of a very high order. Possesses a very high sense of duty and principles which he exercises in himself and exacts them from others. Generally well read. Should attain distinction in the higher ranks."



The Nicholson brothers in an undated photograph taken some time prior to March of 1933.
Standing, from the right: Captain Bertram Nicholson (b.1879), General Octavius Nicholson (b.1877),
Major-General Sir Francis Nicholson (b.1884), George Nicholson, a Civil Engineer (b.1871).
Seated, from the right: Charles Nicholson, a Lawyer (b.1868), Major-General Sir Cecil Nicholson
(b.1865, d. March 1933), and Vice-Admiral Sir Douglas Nicholson (b.1867)
Note: Charles does not appear in the genealogy from which family information was derived for this
article and may be a cousin. Brother John (b. about 1876, d.1932) is missing from this photo.
(Courtesy of Michael John Lothian Nicholson)
Foreshadowing his subsequent classroom role at the Prince of Wales School, Nick had taken a French exam in 1919, and in 1920 he attended a one-month course "to re-qualify as French Interpreter." In May, he was appointed under the Director of Naval Intelligence to serve as interpreter to "the Danube Conference." The next year was spent in Paris and his service with D.N.I. terminated on July 24, 1921. For June 1921, the record notes "F.O. (Foreign Office) express thanks for Capt. N's services in connection with work of Danube Conference." He attended a Technical Course from October 1921 and a War Course from March 1922. The last entry in his record reads "Retired at own request – 14:7:22".
Although Nick had retired voluntarily, it was done in the context of a planned reduction in naval strength. It is to be expected, therefore, that this was a considerable disappointment since only three years earlier it appears he had been marked for greater things in the Royal Navy.



Nicholson and the Nairobi European School
Three years after resigning from the Royal Navy, Nicholson charted a new career course and set sail for Kenya in 1925. How his name came up as a candidate for the headmastership of a planned, major secondary school in the Colony is unclear. That he knew people in high places and moved in the best circles had already been noted by his wartime naval superiors; it has been suggested, moreover, that Mrs. Nicholson's family may have been connected to that of Kenya's Governor, Sir Edward Grigg. Whatever the case, as we said at the beginning of this feature, the position to which Bertram Nicholson was appointed was a challenging one and he was seen as the right man for the job.
The Kenya to which Captain and Mrs. Nicholson came in 1925 was a thriving, turbulent British Colony in which the European population had doubled and then trebled in the years following the First World War. Politics and society still resembled those of a frontier territory where the rules of the old country seemed not to apply – a recent example of which was a hare-brained settler plot in 1922 to detain the Governor as a hostage and thereby force the Colonial Office to grant self-rule to whites. In opposition to the settlers' ambitions, Kenya Asians, led by A.M. Jeevanjee and Manilal Desai and strongly supported by nationalists in India, pressed for equal rights with Europeans. African opposition was represented by Harry Thuku and the East Africa Native Association in a series of mass meetings across Central and Nyanza Provinces to protest unfair land and labour laws. Caught in the crossfire, the British Government settled the matter in 1923 by declaring that Kenya's future belonged to its African peoples and that the interests of the Africans must be held paramount. For many years to come, however, that declaration was more rhetoric than reality (in spite of the significant advances in developing African education that occurred during the twenties and thirties) because the white settlers, led by Lord Delamere, continued passionately to assert a leading role for Europeans in developing the colony for the betterment of all races. To preserve that role and provide for the grooming of future leaders, Delamere pushed hard for better European schools, better teachers and, above all, better headmasters.
A special commemorative edition of the Impala notes that "in the early twenties a magnificent site had been selected by Lord Delamere and the then Colonial Secretary, Sir Edward Denham, for the school that the most far-sighted of Kenya's leaders knew must one day be created. ...... When in 1925 Lord Delamere, with his usual forcefulness, was urging the expenditure of a large sum of money on a new school for boys, he was opposed by no less an authority than the Director of Education on the grounds that there would never be enough boys to fill it. Delamere retorted that in two years there would be a waiting list. However it was to the vigour of the Governor, Sir Edward Grigg, that the final decision was due. Although at the time he was much criticised for the alleged grandeur and extravagance of the buildings that shortly rose at Kabete, Sir Edward was adamant. He defended the 'provision of spacious public buildings designed with grace and dignity.' Such examples of architecture, he said, were an inspiration to a young country, a tribute to the faith and vision of those who were building its future, and an inspiration also to its youth of every race." (From an editorial article entitled 'Retrospect' in the June 1952 Impala.)
It was an idea whose time had come. Christine Nicholls, in her book Red Strangers: The White Tribe of Kenya (2005), records that in 1925, the provision of education for European children in Nairobi was at a low ebb. The sole government school, Nairobi European School, consisted of unsatisfactory classrooms located in the former European police barracks on Nairobi Hill and boarding blocks located near Buller Camp. So poor were the school's academic results that year compared with those of Indian pupils, that they were suppressed. In 1925, Sir Edward Grigg, took prompt action. On the recommendation of Kenya's Colonial (Chief) Secretary, Sir Edward Denham, Captain Bertram Nicholson was appointed Headmaster of the Nairobi European School. It was a post Nicholson would hold for six years while waiting for the proposed boys' secondary school to open at Kabete.

The old Nairobi European School was an unprepossessing facility for Nicholson's first educational command. But in keeping with the government's current commitment to improving education in Kenya, twenty-five acres of land on the Hill were allocated for new buildings. The architect, Sir Herbert Baker, drew up the design, and in 1928 a fine set of spacious new buildings was ready for occupation.



New buildings of the Nairobi European School designed by Sir Herbert Baker
(East African Annual, 1931-32)

Nicholson started as he was to continue. In 1927, the confidential report on Nicholson submitted to the Colonial Office states: "B.W.L. Nicholson. Headmaster, Nairobi School. Very successful and fully justifies his appointment." (Public Records Office, Kew, file CO533/371/3 entitled Annual Confidential Reports 1927.) A similar retrospective assessment appears in the June 1952 Impala where the Editor, M.A. Crouch, stated that "Although a professional officer with a long and distinguished naval career behind him rather than a schoolmaster, Captain B.W.L. Nicholson, DSO, proved himself a skilled administrator, a dynamic leader and, in spite of his own modesty on the point, a teacher of no little merit."
Nicholson's headmastership at the Nairobi European School was not entirely free of controversy, witness the religious and jingoistic slogans that he selected to be painted around the wall of the first floor gymnasium, also used as an assembly hall. One was "O God help me to win. But if in thy inscrutable wisdom thou willest me not to win, O God, make me a good loser," and another was "Love of England, gratitude to one's country, is the happy duty of us all." Their existence came to the attention of Professor Julian Huxley, who in 1929 was touring East Africa on a mission to "report on certain aspects of native education" for the Colonial Office Committee on Native Education. Huxley recalls in his book, Africa View, published in 1931, that the first quotation seemed "to embody a rather out-of-date view of the Almighty and a wholly out-of-date view of educational aims." The second, he notes, attracted the ire of local Scots who were not to be appeased: they protested to Captain Nicholson, to the Director of Education (who was Huxley's host), to the East African Standard and, when Huxley departed, they were threatening to take the matter to the Secretary of State for the Colonies.



Construction of the new boys' school at Kabete in 1930
(Courtesy of Cynthia (née Astley) and Alastair McCrae)

Nicholson had more important things to occupy his mind than a few angry Scots with a breeze up their kilts. He was hard at work planning and preparing to run the proposed major new boys' secondary school at Kabete. During the six years that followed his appointment to the Nairobi European School, "he began to create the routine and the tradition which he wished to take with him to Kabete when the new school should be ready. One of his early changes was to introduce the House system; the three houses into which the School was divided were named after three great figures in British history - Clive, Hawke and Rhodes – who seemed to him in various ways to demonstrate those British qualities which he so much admired himself—courage, loyalty, and an abiding sense of duty. … During those six years Captain Nicholson also began gathering his staff for the school at Kabete." (Impala, 1952.)



The Original Staff in May 1931: Seated: Captain Nicholson centre; Bernard Astley 2nd from right.
Standing: Ray Barton 2nd from left, Jack Forrest centre, Cyril Redhead, and James Gillett at right.
The ladies at each end of the bench are Matrons; the lady standing is Captain Nicholson's Secretary.
(Courtesy of Cynthia (née Astley) and Alastair McCrae)

The new school was by far the government's most ambitious (and expensive) educational project of the era. Governor Grigg had chosen the renowned imperial architect, Sir Herbert Baker, to design the buildings; Baker turned to Thomas Jefferson's Academical Village at the University of Virginia as the inspiration for this, his pièce-de-resistance among Kenya schools. (Please see article in this web site "Sir Herbert Baker and the Prince of Wales School"). And, to ensure that the school would be run on English Public School lines, Nicholson's own Dartmouth College and Sir Edward Grigg's Winchester College were selected as the models for discipline and tradition. To command a school of this calibre was a challenge worthy of a man such as Captain Nicholson. He saw it as a means of serving and promoting the interests, not just of Kenya, but of the British Empire itself; as history would show, it was his greatest and most enduring achievement.



Assuming Command of the Prince of Wales School
With six hundred acres of land south of the railway having been allocated as far back as 1922, construction was undertaken by the Nairobi firms of Messrs. George Blowers and Messrs. Jacobson Bros. under the architectural supervision of Sir Herbert Baker's assistant, Jan Hoogterp. "On 24th September, 1929 Sir Edward Grigg laid the foundation stone, sealing under it that day's edition of the East African Standard and a current set of the coins of the Colony. Unlike so many foundation stones it was not built into a wall, but took the form of a slab, with an inscription in bronze lettering, set in the pavement below the clock-tower, a place so prominent that thousands of feet must cross it daily in term time and no schoolboy can possibly fail in the course of his school years to read its wording and thus be reminded of the Governor to whom more than to any other single person the existence of the School is due." (Impala, 1952.) And it should be pointed out that of all the Colony's Baker-designed schools, the one at Kabete enjoyed the finest site, commanding a magnificent view of Mt. Kenya to the north and Kilimanjaro to the south-east.



The Prince of Wales School, initially known as the Kabete Boys Secondary School, in 1931
(From the June 1952 twenty-first anniversary edition of The Impala)

On Tuesday 20th January 1931, the Kabete Boys' Secondary School was launched with Captain Nicholson at the helm and a crew of seven staff, eighty-four boarders, and twenty dayboys. The older boys had moved over from the Nairobi European School, leaving behind the girls and the younger boys. In time, the Nairobi European School would become known as the Nairobi Primary School, with the Kenya Girls School occupying some of its buildings until the older girls moved to their own separate High School at Kileleshwa in 1951.
The grounds at Kabete were far from being developed and there were piles of builders' rubble all around. Unlike the dense canopy of original trees that had covered it as recently as 1900, Kabete in 1931 was an open, grassy plain save for a few sacred wild fig trees. It must be acknowledged, however, that during the years of waiting and planning at the Nairobi European School, Mrs. Nicholson, a talented and enthusiastic gardener, had been joined by the Rev. Jimmy Gillett and members of the Scouts in making a start on the gardens at Kabete; some trees had been planted, including an acorn from Gillett's home in Sussex which by 1952 had grown into a fifteen foot oak in front of Scott House. But no playing fields existed. "It was unfortunate," wrote Mr. Bernard Astley, Science Master at the new School, "that 1931 and 1932 were years of drought and locusts, so it was very difficult to get the grounds in order. To make matters worse the specifications for the levelling of the main playing fields did not provide for the return of the top-soil and it took nearly ten years to get a good grass cover on that part of the field nearest the tuition block and in the main quad. To start with, we played games in the show ring of the Royal Agricultural Society's adjacent Showground—the site of the present Military Hospital." (Quoted in the 1952 Impala.)
Much of the burden of labour was assumed by the school itself. Every afternoon after the move, the lads were press-ganged (without a daily ration of grog) into working parties to lay out the sports fields; nor were Masters exempted from wielding a jembe (a heavy, broad-bladed hoe), and no one worked harder than Captain Nick himself.
In addition to the shortage of playing fields, money for educational supplies was tight at the outset. Mr. Astley recorded in his diary that "My main headache was equipment for the new science laboratories at Kabete. The apparatus & chemicals at the Nairobi School had to be retained for the girls' secondary school. Kenya had entered one of its not-infrequent financial crises and little money was available. I prepared indents for the Crown Agents but was instructed by the Education Department to reduce them by more than half and to improvise the rest locally! Several years elapsed before we were able to equip the two laboratories to a modest standard. This was typical of economies which had to be made by all Government Departments – Public Works, Medical, Forestry and so on. In fact from the financial aspect the school could not have opened at a worse time and the most niggling of economies had to be practised. However, it was useful experience for the war-time economies to come when every square centimetre of exercise books and loose paper had to be written on – margins and covers as well" (Diary extract courtesy of Cynthia (née Astley) and Alastair McCrae.)



The first Empire Day ceremony in the Quad, May 1931.
(Impala 21st anniversary edition, June 1952)

The first Empire Day Service, albeit a modest affair compared to subsequent celebrations, was held in the Quad on May 24 1931. Another notable event in the first year was a change in the school's name. On January 10 1931, Kenya sent an official telegram to the Colonial Office asking that HRH the Prince of Wales be sounded out about using his royal title as a new name for the school at Kabete. Captain Nicholson, who had thought all along that 'Kabete Boys' Secondary School' was too clumsy, followed up with a letter to the Director of Education on February 3 1931 in support of the name change. Nick's first thought was that it should be the 'Prince Edward's School'; the Director, Herbert Scott, suggested that the 'Prince of Wales School' would be a better choice. Nick agreed. Although some civil servants in London raised the objection that a Prince of Wales school or college already existed in the Gold Coast, a letter was issued by St. James' Palace granting the Royal consent. (Name change details courtesy of Peter Liversidge, Scott, 1957-61, from his own research at the National Archives in Kew.)
As a special case, consent was also given for a new blazer badge with plumed ostrich feathers, set in a crown and placed between the horns of an Impala. The badge's motto, a reflection of Nick's personality and drive, reads "To the Uttermost." (In heraldic tradition, ostrich feathers symbolize willing obedience and serenity. Set in a crown, they have graced the coat of arms of every successive royal Prince of Wales since the time of Edward the Black Prince in 1343.)


In turn, the new school name and badge begat a complementary new blazer. Gone was the grey carry-over blazer from the Nairobi European School with its lion rampant badge; in its place was a Senior Service dark navy blazer with gold braiding around the lapels, collar and hem, across the top of each lower pocket, and around each sleeve in a band three inches above the cuff. For prefects, the gold braid around the left sleeve was extended in an upwards crisscross to form a diamond similar to that worn by cadets at HMS Britannia where Nick had trained in 1893. (The Prince of Wales prefect's faded emblem shown at right above includes a School Prefect's crown; in this particular example, the crown's red backing indicates that the wearer was also Head of School.)



A Snapshot of the Prince of Wales School in 1932
That Captain Nicholson had things pretty much shipshape by 1932, is the strong impression one gets from reading Volume 2 of that year's school magazine. Unfortunately this particular edition is the only one covering the Nicholson years that is currently available to the Impala Project, but we found it to be to be a fascinating and illustrative window onto life at school with Captain Nick on the bridge. What follows is a select digest of information and quotations from The Impala, Volume 2 of November 1932.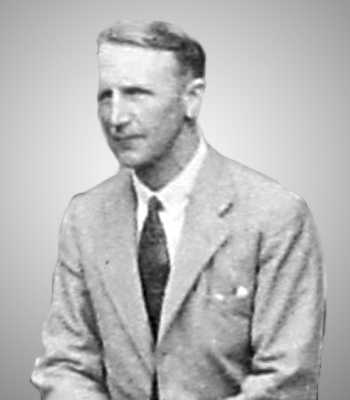 Captain B.W. L. Nicholson in 1931
(Courtesy of Cynthia (née Astley) and Alastair McCrae)

We learned for example that since the first Impala was published in January 1932, the School had shown ever-increasing signs of virile growth and that the last two terms' achievements were a source of pride. The pass rate for School Certificate was up over the previous year, and to those who failed a reminder was offered that "success in examinations is not necessarily a guarantee of success in life, nor can failure be offered as trustworthy evidence of lack of ability or intelligence."
We also discovered that Mr. Bernard Astley (who succeeded Captain Nicholson as Headmaster in 1937) went on leave in March and married Miss Barbara Sinton at St. Albans Abbey on 23rd July 1932; that Rhodes was Cock House for the past two terms and showed more scholastic ability than the other houses; and that Hawke won the Davis cup for Athletics, its first cup since the school opened. (The pre-existing Houses from the Nairobi School were Rhodes, Hawke, and Clive. Grigg House, named after the Governor, was added as a dayboys' house soon after the school opened at Kabete in January 1931. It was later decided to discontinue the practice of putting day boys in a separate house, at which time the name Grigg briefly fell into abeyance before being resurrected in 1948 when the new Hawke-Grigg boarding block was completed. Nicholson House was added in 1944 in honour of its namesake and Scott house followed in 1948.)
Other bits of news included references to the school gardens which had continued to flourish under the guidance and care of Mrs. Nicholson and the Rev. Gillett, and to the playing fields which were still brown and bare from recurrent plagues of locusts. The Prince of Wales, it appears, was unable to repeat its previous year's victory over Nakuru School at rugby, but it won the Ruben Cup for inter-school boxing by defeating Nakuru by five fights to two. During the first term of the year the school was kept in quarantine by mumps, and Prize Giving Day had to be postponed until Empire Day; on that joint day, however, "prizes were presented by His Excellency the Governor, Sir Joseph Byrne, K.B.E., who also presented new colours to the two Scout Troops. The occasion was also noteworthy for the first appearance in public of the School Cadets (later to be known as the CCF), when His Excellency inspected the Guard of Honour whose smartness and efficiency reflected great credit on the School and the Cadets' Commanding Officer, Captain Forrest."
All of these events and activities occurred during the Great Depression: "Naturally our activities have been somewhat handicapped by the essential economies following on the world-wide trade depression, which Kenya has felt perhaps less acutely than many other countries, although it has suffered great loss through the ravages of the locusts."
The main objective of our research was however to seek out Captain Nicholson, and within the magazine's pages we did indeed find a hard-driving Headmaster who taught French, ran a killer cross-country race, played scrum-half and wicket-keeper respectively on rugby and cricket teams, acted in school plays, salted his utterances with nautical metaphors, and ran the school like a navy ship in which everyone on board, boy and Master alike, was expected to do his duty "To the Uttermost".

On Empire Day 1932, after a parade in the quad, the School's distinguished guests, parents, and staff moved to the dining room for lunch, prize-giving and speeches. Among the day's guests were the Governor of Kenya, Sir Edward Byrne, the Bishop of Mombasa, Rt. Rev. W.A. Pitt-Pitts, the Director of Education Mr. H.R. Scott, and the Reverend J.F.G. Orr, Minister of St. Andrew's Church. The Director of Education spoke first and set the tone by reading aloud the Empire Day address of Nicholson's old boss, Lord Jellicoe, Admiral of the Fleet, which exhorted the boys to think imperially and work together for the good of the Empire as a whole.
Captain Nicholson responded in similar vein by recalling the vision of the school's founders and setting the School firmly in the context of the imperial vision. "Empire Day," he said, "embodies in its meaning the high purpose and tradition which must always inspire this School in all its actions and endeavours, for in the conception of this School in Kenya must surely be found the determination to build up and solidify the further extension of our Empire in this part of Africa. This School is indeed a monument to the considered opinion of the Government and the people that we as a race have decided that we can make this our home where we can develop as other Colonies and Dominions have developed. The School has been given perhaps the most beautiful position of any School in the world …. and it is to those who loved Kenya best and who had the greatest faith in its future that we owe this site. One of those, Lord Delamere, has been lost to us this year but his great interest in our welfare and his great faith and belief in this country must ever be a source of inspiration to this School. To Sir Edward Grigg we owe the greatest debt of gratitude for the energy with which be brought his conceptions as regards this School into vigorous action; he was ever determined to see this School in being and I hope that no one will say that he was wrong."
Captain Nicholson then went on to defend the decision to build so grand a school building at Kabete during a time of world trade depression. "There have been criticisms put forward against the ornamentation and elaboration of the building, but Sir Edward Grigg in asking Sir Herbert Baker to design the School was following a natural human current of thought that in such a beautiful site nothing but what was really fitting to its surroundings should be erected; and it would be difficult to find a building which is more efficiently designed to the tropics. Sir Edward Grigg visualized a great future for this country and caused to be built what he hoped would become a great school. Position and building have left us a legacy and an onerous one, the spirit of which I hope we are endeavouring to carry out, for it is impossible to live in this place without a perpetual urge to make its surroundings beautiful. And if I have been hard on the tasks of manual labour that I have set their sons in their playtime hours, I hope that the parents will forgive me and take upon themselves the credit, justly due, that their sons are creating here a thing of beauty which in time to come the Colony and the Empire may be proud of."
Concerning enrolment and the capacity to meet demand, the Headmaster reported that "the School opened in January 1931 with a roll of 83 boarders and a total of 112. At the commencement of this year owing to the press of applications it was found necessary to utilize the verandahs for extra sleeping accommodation and we now have 100 boarders and a total roll of 140. This is a very considerable increase for one year but it is not anticipated that the numbers will increase next year as I understand it is the intention of the Department that we should start at Standard VI instead of Standard V, unless there is reasonable hope of a new boarding block which I am afraid is an impossible prospect to look forward to." (Captain Nicholson was referring to the effect of having brought primary standards five through seven to Kabete from the Nairobi European School in 1931.)
Turning to academic progress, Captain Nicholson asserted that "there can be no two opinions of the benefit of coming to Kabete: the first year's work showed an improvement in the Examination results from 52 to 65 per cent. In 1930, at the Nairobi School, we entered 44 candidates out of which 23 were successful; in 1931 at this School we entered 52 of which 34 were successful; and at the end of this year we expect to enter 62. I am happy to be able to report that we had a much greater success in the final School Leaving Certificate than ever previously, as five out of the seven candidates were successful. We hope that it may be found possible to form a class in 1933 which will be a post School Certificate Class and prepare for the Higher School Certificate or Intermediate."
In other matters, "the general drive of the School shows much more activity and keenness. You have seen, Sir, a sample of the Cadet Corps which are under the able guidance of Captain Forrest, to whom Your Excellency has lately given a commission in the K.D.F. (Kenya Defence Force), and the Boy Scouts under Mr. Redhead (and) I can assure you that the School is equipped with a Staff which is loyal to the bone and who devotes itself whole-heartedly to the interests of the Boys in and out of School hours. I may indeed say that such things as Free Periods are unknown at this School until bedtime." (One of Nick's more controversial rules was that boys and staff alike had to be in bed with lights off by 10.00 pm. See below in the section on staff tributes following Nick's death in 1958.)
Captain Nicholson concluded by addressing a pet peeve. "I hope you will forgive me if I touch on a point which is really between me and the parents though incidentally it concerns us all here. There can be no doubt that we are going through a time of greatest strain and anxiety in the Colony and you, Sir, who are bearing the brunt of the burden, have our implicit confidence that you will bring the ship into safe channels." The issue was allocation of funds: too much in his opinion was earmarked for "stodge" (food) and not enough for sports and equipment: "Jam has no stimulating effect," he claimed, "especially if taken in large quantities before playing football." He was pulling no punches: "The future of the Colony lies with the Boys of this School, and it is my ambition to see these boys filling the Government and the Commercial Offices of this country. The future of the boys depends on the future of the School. The future of this School rests very largely on the financial support it can receive, and by that I do not mean support from the Government." In this he was appealing for parental and community largesse. He wanted money for grounds and games and trophies and prizes, all of which would create tradition and stimulate effort. He was speaking personally as an avid fitness buff, a fiercely competitive player, and a fervent believer that leaders were formed on the playing fields of a great school.
In his responding remarks, the Governor, Sir Edward Byrne, stated that "what has impressed me most during my visits to Kabete is the manly spirit displayed by the boys and the strict but kindly discipline which is enforced. I believe that these important attributes are largely due to your own personality, a personality based on the fine traditions of the British Navy. I further venture to think that no small credit is also due to your good wife. We have been most fortunate in securing your joint services during these early days of the School's life for the good tradition you have founded will I am sure be carried on by your successors." And for the lads, Sir Joseph Byrne had the following message: "In conclusion I should like to impress upon you boys the importance of these few years when your characters are being moulded. Most of you will probably settle in this country and those who have the interests of Kenya at heart are keenly desirous of giving to her youth, regardless of race, the best possible chance of making good. Therefore put your very best into it whether at work or at play." He concluded by saying that "in so far as Kenya is concerned 'work together' means friendly and effective cooperation between all sections of our community." (A sentiment echoed at Independence thirty-one years later by Mzee Jomo Kenyatta.)
The Director of Education, Mr. Scott, also had a message for the lads: "We of the generation passing on admit that we have made a mess of the world. Well, we shall be prepared to say 'Here you are. Carry on and do it better!'"
The Prize Giving was concluded by the School Choir singing ' Land of Hope and Glory,' with everybody joining in the chorus, the National Anthem and finally three cheers for His Excellency.

Elsewhere in the 1932 Volume 2 edition of the Impala Magazine there is much other fascinating material – not least of which the essay on Kakamega's gold rush by senior boy James Allen Edwards predicting a new Johannesburg for Nyanza Province, and another by the Rev. Jimmy Gillett describing his eight-day flight from Kisumu to Croydon aerodrome in England – but our focus continued to be on Captain Nicholson. We found him mentioned again in connection with school plays, and within the blow-by-blow accounts of school matches which praise and criticize player performances with equal candour.
School plays presented by the Dramatic Society and staged in the gym were an important part of school life in the early 1930s, and their public performances represented an important source of revenue for the School Sports Fund and Nick's favourite charity, the League of Mercy. At the end of the first term in 1932 three one-act plays were produced; in early August staff and boys staged a very profitable performance of 'Tilly of Bloomsbury', a romantic play adapted from the popular book, 'Happy-go-Lucky' by Ian Hay. Mrs. Nicholson played the lead role of the unsophisticated but charming shop-girl, Tilly, while Captain Nicholson played her ardent, upper-class admirer Dicky Mainwaring. The production was not without accompanying off-stage drama: "On the afternoon of the first public performance Cox, who was playing the part of Perce, was concussed in a bicycle accident, and his part was taken by Mr. Gillett, who learned his part between tea and the performance." The following year in April, no less than three staff couples, the Nicholsons, the Forrests and the Astleys, joined with boys as cast members of a comedy, also by Ian Hay, called 'The Middle Watch.' This production, a tip-of-the-hat to Nick's Navy background, was presented both at School and in Nairobi's Theatre Royal. (See a cast photo of 'The Middle Watch' later in this feature.)



School Rugby Team 1931
Back row from left: (unknown), Douglas McDonald, J. Nimmo, (all others unknown).
Seated from left: (unknown), Bernard Astley, Jack Forrest, Rev. Jimmy Gillett, (unknown)
(Courtesy of Cynthia (née Astley) and Alastair McCrae)

These were the days when School sports teams featured masters among the players. Captain Nicholson, already in his early fifties, was a vigorous rugby half for the Old Cambrians, a talented cricketer, both in front of and behind the wicket, and a competitive cross-country runner. (Appropriately, the award for cross-country was the Navy Cup, donated by Nick himself.) Of a rugby match between School and the Old Cambrians on June 17, 1932 for example, it was reported that "the superiority of the Old Cambrians was due to their halves, McDonald and Captain Nicholson." (The McDonald referred to is Douglas McDonald, older brother of one of our contributors to this feature, Angus McDonald – see below.)
In another match, this one at cricket against the Civil Service's "A' XI, "the School batted extremely badly against very moderate bowling and lost nine wickets for 65 runs; however Captain Nicholson and Owen Thomas came together for the last wicket and … batted on in the dusk until eventually Captain Nicholson was bowled leaving the Service winners by 27 runs, but only after he and Owen Thomas had put on 74 for the last wicket. This is a School record for a last-wicket stand." And in review of the season as a whole, it is written that "altogether last season's cricket can be regarded with satisfaction, for when the strength of the fixture list is considered, it was undoubtedly the most successful season the School has ever had." (Earlier seasons include those when the boys were in their old quarters at the Nairobi European School.) A great deal of the credit goes "to Captain Nicholson's wicket-keeping as shown by his stumping twenty-one people, while the School lost only ten wickets through stumping (two of which Captain Nicholson himself stumped in one match in which his XI played against a boys' XI), and even more valuable testimony to his wicket-keeping is that the School scored 228 byes, while our opponents scored only 114 – exactly half."



1933 Boys Cricket XI
(Courtesy of Cynthia (née Astley) and Alastair McCrae)

Clearly, the values of competitiveness and playing field prowess, hallmarks of the public school culture, were well established at Kabete by 1932, and no one exemplified them more energetically than the wiry, athletic, and driven Captain Nicholson.



Captain Nicholson by Those Who Knew Him
at the Prince Of Wales School
Scouring school magazines for information is one thing; quite another is actually being able to talk to former pupils from the Nicholson years. While we have been able to trace very few of them, our Webmaster, Steve Le Feuvre (Clive 1970-75), managed to locate Old Cambrians Angus McDonald (Hawke, 1934-1937) and Frank Poppleton (Clive, 1934-38), both of whom are in their eighties. In addition, David Watson, son of Claud Campbell Macdougall Watson (1932-35), provided excerpts from his late father's writings. It is a privilege to be able to present their memories of Captain Nicholson.

Angus McDonald (Hawke, 1934-37)
"My first contact with Captain Nicholson was in his capacity as Headmaster of The Prince of Wales School, Kabete, in January 1934, when I entered that school for my secondary education. I had known of him since 1931, the year the school first opened as "Kabete School", as my brother Douglas was among its first pupils brought over from the old Nairobi School.
Although Capt. "Nick" (for such was the name by which he was fondly known) possessed no academic qualifications, he was an outstanding administrator. He taught French very well, but apart from that, devoted all his time to developing the school, particularly the grounds and playing fields. The basics were there, i.e. level areas etc., but there was much still to be done, even in 1934, and we boarders were detailed once a week in work-parties to do maintenance such as weeding, grass planting, and even tree planting.
"During my time, there were about 80 boarders only, and the boarding accommodation consisted of four dormitory areas at first floor level, each denoted by a "Division No.", following some sort of naval tradition, I suppose. After breakfast on week-days, divisions were paraded along the quadrangle, each in the charge of a House Captain, roll was called, and the Union Jack was hoisted with appropriate bugle calls. Captain Nick and members of staff would be in attendance. The flag was lowered at 6 p.m. but with no ceremony other than "Last Post" by the school bugler – however, everyone had to stand to attention irrespective of what they were doing – even in the shower! One often heard instructions such as "close the starboard windows" or the use of other naval terms.
"I don't think anyone ever feared Capt. Nick, but my Goodness they gave him full respect at all times, staff included. One never heard a harsh word from him, but he was a strict fair disciplinarian, and was not averse to caning, though he left the physical act to members of the staff or prefects. I recall one occasion when he was really angry, though. A couple of lads asked permission to borrow the school bicycle in order to visit a sick relative one Saturday afternoon. Not only were they seen by a member of staff at a cinema, but on the way back via St Austin's Mission (Convent) they failed to see that the road had been chained and crashed, badly damaging the bicycle! This resulted in the whole school being assembled in the gym Monday morning, the misdemeanour announced, and each given six strokes by the Head Prefect in front of the assembled boys!
"Capt. Nick was very keen on sport, particularly cricket, in which he was coach and wicket-keeper for the school's 1st XI. The Oval was his pet, and he had each boy plant a tree round the field on the occasion of King George V's Jubilee. He would often do a bit of coaching, and demonstrate the art of watching the ball by offering a "simuni" (a half shilling) to any one who could bowl him, using a cut down narrow bat. Another of his favourite pastimes was cross-country running, and so, inevitably, we boys had to run up the valley to the Veterinary Labs and back several times during a term. It was nothing for Capt. Nick, at age 55 plus, to don shorts and 'tackies' and go for a five-mile run at 6 a.m. accompanied by his Scottish Terrier, Jock. Remembering that those years were in the depth of the Depression, government money was hard to come by for sports equipment, and on more than one occasion Nick would use his own funds. A specific item was a fair-sized 'sit on' motor mower and roller, which was essential for the rather large grounds.



Empire day 1937 in the Quad with Captain Nicholson in full Naval Uniform
(Courtesy of Oliver Keeble from the collection of his father, O.J. Keeble, Hawke, 1934-39)

"He was a devout Christian, and I suppose like many other similar institutions, we had Grace said at all meals, Morning and Evening prayers each day, and Morning and Evening services on Sundays. These were mostly conducted by Rev. Jimmy Gillett of the staff. So too, was he a devoted Monarchist and protagonist of the British Empire – insisting on pomp and ceremony on Empire Day, with march-past by the OTC, and he in full regalia of a Naval Captain. 1935 being the year of the King's Silver Jubilee, Nick tried his hand at stage directing, and the school staged a play called "Oliver Cromwell" at the Theatre Royal in Nairobi.
"As far as I could tell, he was in good standing with the Department of Education, and he appeared to be on good terms with the Governor and senior government officials and also with leaders in the community. Mrs. Nicholson was a delightful person, and it was considered a treat to be detailed off to help in her little garden, as this entitled one to tea and hot scones with her in her quarters. She would help in such matters as school plays etc. but otherwise was never seen to be involved in matters that did not concern her. When the school opened in 1931, the houses Hawke, Rhodes and Clive were brought over from Nairobi School, but I believe it was Capt. Nick's idea that a fourth house be created and named after the then Governor, Sir Edward Grigg.
"He always had in mind the welfare of his pupils, who came from all walks of life. He was a discerning selector of leaders to become prefects, and made use of their talents. He would often refer to them as his Petty Officers.
"In my time there was one boy, McClelland by name, who was a prefect and thought much of by Capt. Nick. (John McClelland entered the school in 1933.) McClelland was attacked by Rheumatic Fever (I think) and died. I never saw a man so upset as was Nick. He had a bronze plaque in his memory attached to the wall in the cloisters. I wonder if it remains? It is such a pity that Capt. Nick and his wife were childless.



Seventy-two years later, the McClelland memorial plaque is still to be found
in the temple or rotunda midway along the west wall of the quad's cloisters.
(Photo commissioned by Webmaster, Steve Le Feuvre, and taken in January 2006 during a visit
to the school by James Ilako and Abed Malik............all of whom are formerly of Clive House, 1970-75).
Photo taken by Ailish Byrne.

"In the early days," Angus continues, "Nick had an old Riley car, and one of the older boys, whose name I forget, was old enough to have a driving license (16 in those days), and this chap was used as a driver on many occasions to execute orders. After he left, Nick acquired a Ford V-8 box-body.
"I don't remember when he retired, but imagine it was probably in the same year that I left, and I lost complete track of him. I did hear that in England he had blinded one eye when a chip from a log that he was cutting with an axe flew up and hit his eye. I do not even know when he died. There wasn't a single boy that I knew who would refer to Capt. Nick in other than the most endearing and respectful terms. It was certainly a happy and proud school."

Frank Poppleton (Clive, 1934-38)
"Capt Nicholson was always known as Nick. I was very young and a new comer to the school and remember that he was outstanding as a person and a character. He was greatly admired and respected by students and staff, and was reputed to have been a Naval Captain and had two ships sunk under him in the Great War.
"I recall that many of the rules and regulations prevailing at the school were of Naval origin - the school was divided into divisions; the raising and lowering of the flag; reveille and retreat.
"The bicycle incident (referred to by Angus McDonald) and the subsequent flogging are clear in my mind; one of the boys was called Webster.
"I also remember McClelland. He suffered from terrible cramps and had to be attended to in the dormitory at night. On leaving school he joined the EA mountain artillery and was killed by the Italians in Somaliland in the EA Campaign. (Frank is referring to John McClelland's younger brother David who entered the school in 1936 and who died in action on August 15 1940.)
"I wish to thank you for renewing my contact with Capt Nicholson and the Prince of Wales School; this was a very important part of my life and I appreciate being reminded of those days."

Claud Campbell Macdougall Watson (1932-35)
"I was soon introduced to my new school which was at Kabete, a few miles north of Nairobi. I used to cycle there, part of the way along native paths until I joined the main road north further west. I enjoyed this cycle ride so much that I used to dream about it years later. Cycling along the Kabete road itself was a dreadful experience. Like most roads in those days it was a dirt road not surfaced with macadam. This gave it a horrible corrugated surface which was jolting to ride on. In a car if you travel fast enough you could skate along on the top of the corrugations; but it must have been a terrible strain on the springs. In wet weather the dirt turned into mud.
"The Prince of Wales school had been designed by a famous architect, Sir Herbert Baker, who had also designed many famous buildings in India. It was cool and spacious and the classrooms never felt hot and stuffy, even in the hottest weather. This is a great asset when living in the tropics at a time when luxuries such as air conditioning were unheard of.
"The headmaster was a Captain Nicholson, an ex-naval officer who ran the school like a ship. There were bugle blowing rituals morning and evening with the Union Jack being raised and lowered. He was a real gentleman who could be a strict disciplinarian but whose decisions were always fair ones. He was thus greatly respected by all the boys under his care. They were very much a mixed bag: mostly Europeans, but with a large number of Boer Dutch whose parents had emigrated to Kenya and taken up farming. The two races mixed quite well but it needed a good headmaster to keep good order. The Dutch boys were good at outdoor sports but inclined to be quarrelsome, and many an argument began because of some adverse comment about the Boer war, which to them was very recent history, even if to us British boys it was something in the remote past.
"I had to study for the dreaded School Certificate again; but to my delight I found that the French teacher was Captain Nicholson himself. He was not a trained teacher but had taught at Dartmouth. He spoke fluent French and was the first teacher of the language I had ever found any good. He really made the language alive and interesting, and when I sat the exam the following summer I had no difficulty passing the third time."



"Captain Nicholson goes on leave 31 March 1934". The person shown on top of the DH66 aircraft is
either the pilot or a member of the ground crew. Normal time for the journey by air was eight days.
(Courtesy of Cynthia (née Astley) and Alastair McCrae)
On the Staff side, several teachers who served under Captain Nicholson, and all of whom have long since passed away, wrote tributes to the memory of their old headmaster at the time of his death in 1958. Their memories, published in that year's Impala and reproduced below, provide new details about the man, his personality quirks, and his leadership style. Together with the former schoolboy memoirs quoted above, they provide a unique glimpse of the essential Captain Nick as seen through the eyes of 'officers and ratings' who served with him at Kabete.

Mr. B.T. Lindahl (Staff)
"Capt. Nicholson came to Kenya in 1925 after a distinguished naval career and brilliant service in the First World War. He had been invited to join the Education Department by Sir Edward Denham, who had selected him for the post of first headmaster of the projected Boys' Secondary School which was to be built at Kabete. He had to wait over five years before the school was completed and during this period he was headmaster of the old Nairobi European School, and it was not until the beginning of 1931 that the move to the new building took place and this school was founded. Capt. Nicholson had a formidable task ahead of him. He was to start the first real boys' secondary school in the colony and it was pioneer work indeed. There were no traditions to build upon. These he had to found himself. The school had no past history or record of achievement to inspire its members, but it had an enthusiastic headmaster and staff. Materially it had a fine building surrounded by a piece of virgin Africa and builder's rubble and Capt. Nicholson set to work to lay out the grounds as you know them today. Every afternoon schoolboys were detailed into working parties and, with the masters on duty, dug, cleared and planted. In these parties the most energetic worker was always Capt. Nicholson. Soon the grounds took shape, playing fields were laid out, the jacaranda avenue along the main drive, as well as shrubs, hedges and trees were planted and Mrs. Nicholson laid out and planted the flower beds, which were to remain her special responsibility for the rest of the Nicholsons' stay at the school.



Hard at it with jembes, laying out the grounds at Kabete in 1931
(Courtesy of Cynthia (née Astley) and Alastair McCrae)

"The strongest and most lasting impression one has of Capt. Nicholson is his unbounded energy and devotion to duty. He set himself and expected of others immensely high standards of honour and personal conduct and of reverence for all that was good and true. The school was his life. It was his work and his recreation. He never let up. He had a teaching time-table nearly as full as that of any assistant master, took cricket practices almost every afternoon and ran the administrative side of the school with the help of only a single typist. At night when one was ready to go to bed and chanced to look out across the quadrangle one would see the light still on in his office and yet he would be up before anyone else in the morning, very probably taking a cross-country run before breakfast. He worked hard and expected his staff to do the same, but he was always deeply appreciative of all one did. It was his great human qualities and his concern for the welfare of his staff and pupils that endeared him to everyone. His and his wife's hospitality and generosity will always be remembered by those who were privileged to know them and they entertained all who were connected with the school generously and often.
"Capt. Nicholson's two passions, besides work, were cricket and the theatre, but it was always school cricket and school plays that absorbed his energies. In those days the school was only a fraction of the size that it is today, but the School Cricket XI, coached by Capt. Nicholson, was a team to be reckoned with in adult sports circles. Many people in Nairobi will still remember the excellent plays which he produced and which incidentally provided much needed revenue for the School Fund. You who today enjoy swimming in the magnificent school bath might be interested to hear that it was Capt. Nicholson who, twenty-four years ago, organized the Swimming Bath Fund and started it off with a generous personal donation. Few people know the extent to which he contributed to school expenses. If he felt that something was required for the well-being of the school and Government was unable to provide the necessary funds, he immediately put his hands into his own pocket. When he retired he asked that any money which had been collected for a personal presentation to him should be put towards a fund for building a new cricket pavilion.
"The school was still in its infancy when he retired in 1937 but in the six years of its life it had earned a reputation throughout East Africa. It had a fine tradition and an excellent record both academically and in the field of sport. Since then it has grown and progressed enormously under successive splendid headmasters — I exclude from this generalization my own short spell as headmaster during the evacuation to Naivasha — but I hope it will never be forgotten that the foundations of its fame and traditions were laid by Bertram Nicholson and there can be few among those who came into contact with him who have failed to be permanently inspired by his enthusiasm, his devotion to duty, his tradition of unselfish service, self-discipline, respect for authority and national pride."

Rev R.H. Barton (Staff)
"Recently I found a postcard I wrote to my mother in March 1928. It said "I have had an interview with the Headmaster of the European School, Nairobi. I liked him immensely." That first impression never changed in 30 years, except that the liking grew into admiration and love. I joined the staff of the Nairobi School in January 1929, was transferred up-country in September 1930, but succeeded in rejoining Capt. Nicholson at the Prince of Wales in January 1936. By that time the teething troubles of the School were over, and was I ever thankful! I never fancied myself with a jembe. Larby, Forrest, Henry Gledhill, James and others bore the heat and burden of the day, and the pace was hot. But I remember the bitterly cold day when we watched Sir Edward Grigg lay the foundation stone on a barren expanse of wind-swept grass, and then the desert blossomed like a rose under the direction of Capt. and Mrs. Nicholson and to the accompaniment of mighty grumbling from everybody else, boys and staff. But Nick worked harder than anyone, and you could not let him down.
"He seemed so old to us youngsters (he was 52 in 1931) but his energy was terrific. A wonderful spirit dwelt in that small frame -- he was built on the lines of Nelson and Jellicoe -- and he kept himself absolutely fit. At Nairobi he played fly-half in "tackies" in school rugby practices; we used to play 40 minutes in the first half and then until it was dark. Cricket he loved even more: he was a good batsman and a fine wicket-keeper, and when he stopped playing for the school, he helped to start the Wanderers' Club. He broke his arm in one match on the old Police ground near the Norfolk while batting; we took him up to the hospital where it was set, he walked back to the ground, finished his innings and fielded at cover-point with his arm in a sling. No headmaster has ever run in the Cross Country since he did.
"Captain Nicholson was a real Christian with the deep and simple faith of a sailor: he had seen God's wonders in the deep, as he told the School one day at prayers when he recounted his rescue from the sea after the sinking of the `Cressy'. He carried his faith into his daily life, and his character was founded on his beliefs. There was nothing mean or petty about him; he had no pride; he was as honest and straight-forward as the day, and generous to a fault. He was our headmaster not so much by right as by example; we did our best to follow him and when he retired, we continued on the lines that he had set for us.



Empire Day 1937, with Capt. Nick in the background. In that year the Cadet Corps was recognized as
a contingent of the Officer Training Corps and was affiliated with the Kenya Regiment.
(1952 Impala, courtesy of Martin Langley, Nicholson, 1956-61 and the Impala Project)

"He was a grand patriot with a love of ceremony such as the sounding of Retreat which he began. He had eaten the King's salt like Wellington and he would always serve him. Empire Day was almost a religious festival to him. Sometimes his love of England got him into trouble: the quotations he had painted round the Nairobi School hall aroused the wrath of Scots and the contempt of Julian Huxley. But for him life must consist of service. "Fear God, honour the King" without a thought of self. It was not a bad creed for a young country.
"I doubt whether he was a good headmaster from a professional viewpoint. He always expected everyone to volunteer, and the rule he laid down for his staff in 1931 nearly caused a mutiny. In bed every night at 10 p.m.? They called it a battleship, not a school. He was said to dislike women — what a time he must have had in the old mixed school, and how Miss Kerby must have battled with him! And he expected all his staff to remain bachelors. He was not at all pleased when I arrived with a wife. All washing had to be hung down by the railway line. But his bark was worse than his bite and his own married life was unalloyed happiness. Mrs. Nicholson was as active as he was and a wonderful support to him. The girls his staff insisted on marrying loved him just as much as their husbands did. He was a most charming and lovable man, and those blue eyes with crinkles round when he smiled were devastating. But women on the staff? Not if he could help it, and he preferred to buckle down to his French and to teach it himself. He set the tradition whereby the headmaster of the Prince of Wales does more teaching than any other headmaster.



Cast of the 1933 school play, 'The Middle Watch.' Back row: Captain Nicholson, second from
left; Jack Forrest in the middle; and Bernard Astley, second from the right. Middle row: Mrs.
Astley, second from the right; Mrs. Nicholson at far right. Mrs. Forrest is believed to be one of the
other ladies in the picture. (Courtesy of Cynthia (née Astley) and Alastair McCrae)

"He had a passion for stage productions. They did not make much money and they made an awful lot of work for everybody, but it was great fun. "A Kiss for Cinderella," "The Middle Watch," "The Dogs of Devon," "The Adventurers"; they all showed his imagination, his patriotism and his love of ceremonial.
"He may not have been a very good headmaster, but he and his work live on in the buildings and the playing fields, the spirit and the traditions of the school. He was very beloved and a great headmaster."

Colonel J.R. Forrest and Mr. N.B. Larby, Esq., O.B.E. (Staff)
"Captain Nicholson's service in Kenya, as in everything he did, had one remarkable characteristic — a singleness of purpose which ran common in all his many qualities. His very deep devotion to the school and its pupils over-rode all other considerations and inspired the achievements on which its traditions have been so firmly built by his successors. In this his work drew much strength from his deep and simple religious faith and a sincere belief in the value of prayer which guided him throughout his life; with this went an unflinching patriotism to his country and to his conception of the Commonwealth.



School Cricket Team 1936
Staff members, seated from left: E.H.C. "Nyoka" Luckham, Norman "Bull" Larby, Captain
Nicholson and "Ginger" Gledhill. (Courtesy of Gerald Rosenthal and Heather (née Arderne)
Rosenthal whose father, "Archie" Arderne, is shown second from the right in the back row.

"His extraordinary capacity for work was made possible by this intense moral fervour in everything he undertook together with an equally intense belief in physical fitness. He was rather slightly built and this gave no indication of his astonishing toughness. Once he drove his Riley tourer one Saturday to Kitale, played cricket all day Sunday for the Kongonis and drove back on Sunday night to be ready for his first class on Monday morning. Everyday until he was over fifty he went for a run of several miles before breakfast; he played Rugby football on his fiftieth birthday.
"With his very strong individuality and his naval upbringing, his control of the school naturally tended towards the autocratic, administered from the bridge. The floor was always the deck and a visit to Nairobi was going ashore. It is therefore not surprising that there were differences between him and his staff, but he was a gentle man and always listened with patience to opinions that differed from his own, ending discussion with a quiet smile and `I see exactly what you mean, but we'll still do it my way.' Yet this never gave rise to any serious cleavage between him and those who served under him; in some strange way it had the opposite effect of strengthening the bonds of loyalty that bound them together. He was a very great man and it was an unforgettable experience to have been lucky enough to work with him. The world will be a poorer place without him but happily much of his achievement in Kenya will live on through those whose lives he did so much to mould by his example."



A Retirement of Sorts
Captain Nicholson, at age 58, retired at the end of 1937 to his home at Ockley in Surrey, England. He was succeeded as Headmaster by his fellow staff member, Mr. Bernard Astley. It was a planned retirement and succession: "Towards the end of 1935," Mr. Astley wrote in his diary, "I was told that I would be posted to Mombasa in January 1936 for seven months to act as headmaster of the Indian boys' secondary school, when Frank White (the headmaster) would be on leave in England. I would then go to England for my leave. The intention of the Director of Education was that on my return I would become headmaster of the Prince of Wales School and Capt Nicholson would retire." (From the Diaries of Bernard Astley, courtesy of Cynthia and Alastair McCrae.)



Bernard and Barbara (née Sinton) Astley on their wedding day,
St Albans Abbey, 23 July 1932. Mr. Astley succeeded Captain Nicholson
as Headmaster of the Prince of Wales School in 1937.
(Courtesy of Cynthia (née Astley) and Alastair McCrae)

Before they left for England in early 1938, the Nicholsons were honoured at a farewell dinner dance sponsored by the Old Cambrian Society at Torr's Hotel in Nairobi. A description of the evening is printed on the 1938 Impala's back cover: "Captain and Mrs. Nicholson, to whom we all had to say 'farewell', sat with a large party, which included Mr. Astley and Mrs. Astley, Mrs. and Mr. James, Mrs. Roy Mayer and Mr. Johnstone Nimmo. The President of the Society, Mr. E. G. Morris, with the help of his daughter Penelope, entertained another large party. During the evening Mr. Morris presented to Captain Nicholson, on behalf of the Society, a pair of gold cuff-links as a memento of the School and the Old Cambrians. After a great deal of persuasion Captain Nicholson gave a short speech in which he asked all those who were interested in the School and its activities to contribute towards the new Cricket Pavilion, which was being built with money collected by the Old Cambrians. … He pointed out how much the school needed the pavilion, and said that nothing would give him greater pleasure than to see it erected as a Memorial to himself. He then paid tribute to the hard work done by Mr. Comninos as Honorary Secretary and Treasurer of the Society, and said that he hoped the rest of the members would work to keep the Society together as Mr. Comninos had done. This speech was received with loud applause followed by the singing of 'For He's a Jolly Good Fellow'; the dancing then continued, and after the band packed up music was supplied by Mr. Johnstone Nimmo and Mr. Robert Duncan on piano and drums." (Nick was a founding member of the original Old Cambrian Rugby Club back in 1931 and he was its Committee's first Chairman. Messrs Forrest and Larby were also committee members. The Old Cambrian Society, incorporating all the various sports clubs and the Nairobi Old Boys Club was formed in 1932.)
Besides the cricket pavilion, another of Captain Nicholson's pet projects at the time of his retirement was to raise money for a school swimming pool. The advent of war in 1939 delayed the project, and after the war, money, labour and even water were in short supply. As the 1952 Impala states, "This did not mean that no schoolboy ever swam, and many through the years made the journey to the Salisbury Baths where on several occasions School Swimming Sports were held." (The school swimming pool eventually opened in 1953. Although it was built just north of the old chapel/assembly hall, a site plan dated March 1952 shows it was originally intended for the open area between the gym and the Clive-Scott dining room.)
Nicholson left an indelible mark on the Prince of Wales School and a set of cherished traditions that endured into the 1960s and beyond. The 1952 Impala states that "copies of Captain Nicholson's original Standing Orders and Notes on Routine are still in existence. Possibly our notices today have a slightly less nautical turn of phrase, but it is a tribute to his wise planning that our routine remains basically so like his." The Impala adds that in 1952 "no doubt the present generation would be thought degenerate by its predecessors since boys no longer rise quite so early as 6.15 a.m., nor do they all have cold showers every morning." (At Nakuru Primary School, however, where one of the present editors was a pupil, naked runs through the spider legs of the Quonset hut complex known as The Camp, followed by cold morning showers, were still a requirement in 1953 and beyond.)
Finally, as the late Dr. David Oxlade, a member of the school staff from 1963-76, wrote in his 1972 University of Nairobi PhD thesis on the influence of the British public schools system on Kenya education, "Captain Nicholson had shaped and organized the school on the best traditions of the Royal Navy, and his influence on school dress, uniform, badges and insignia, was copied by all large boys' schools in Nairobi over the next 30 years. … When he opened the school at Kabete in 1931 in buildings designed for eighty boys, he had eighty-four boarders and twenty day boys. In 1937, when Mr. Bernard Astley succeeded him as Headmaster, there were a hundred and forty-eight boys in school. By 1945, when Philip Fletcher succeeded Mr. Astley, there were three hundred and fifty-five – a number that swelled to 593 by 1949."



The Return to Active Duty, 1939-45
Nicholson's period of retirement was to be short-lived. In the same 1958 tribute quoted above, former staff member B.T. Lindahl notes that "It was characteristic of him that when the Second World War broke out he came out of retirement and re-joined the navy, although he was then sixty years old, an age at which most other men would, at the best, have sought a base job. But he went into active service and for several years was a Commodore of Atlantic convoys. I have this week re-read a letter I received from him in 1941 when the school was in temporary quarters at Naivasha, having been evacuated from Nairobi partly because of the risk of bombing by the Italian Air Force from Abyssinia and partly because the buildings were required for use as a military hospital. In this he makes light of his own arduous, anxious and dangerous duties and expresses concern only at the disruption, inconvenience and discomfort suffered by the school."
As with everything else he did, Nick ignored personal hardship and threw himself into a second career in the Royal Navy with great gusto. As Hugh Binney, Vice-Admiral, Admiral Commanding Orkneys and Shetlands, wrote on 30th September 1941, "For his years he is 'young' both in mind and appearance and it is difficult for strangers to believe that he was a Captain on the Active List over 20 years ago."
Nick attended a week's training at the RN Training College, Greenwich, starting on 24 July 1939. At the end of August, he was assigned to HMS Pembroke, the RN barracks and accounting office at Chatham, where he was held ("additional") for further assignment as Captain of AMC (Armed Merchant Cruiser) Cathay, a requisitioned P&O passenger vessel of 15,000 tons. It appears that he served on Cathay until 30 September 1940. During this time she served on the East Indies Station but no further details have been found. Nick again gave his all, but the posting was not to his liking – "Very keen to serve and has been most zealous as Senior Officer of Convoy Escorts. He found, however, that commanding a ship in the tropics at his age (61) was rather too much for him." Vice Admiral R. Leatham, 12th December, 1940.



AMC Cilicia
(Courtesy Ian Coombe, http://iancoombe.tripod.com/id29.html
Laurence Dunn Collection)

There followed 6 weeks attached to HMS Victory (additional for Commodore of Convoy duties – "not to join"). Between mid-November 1940 and the end of January 1941, he was again commanding an AMC, this time the former Anchor Line passenger vessel Circassia (11,000 tons – the photo shows the Cilicia in her wartime drab, sister ship to Circassia and said to be identical in appearance.) Circassia herself (http://www.simplonpc.co.uk/Anchor.html#anchor89589 - please scroll down) may be viewed in her company livery. She was at that time assigned to the Northern and Western Patrols. The decision had already been taken that strategically, the AMCs were a failure and that they should all be converted to troopships. At the beginning of February, Nick was posted to command HMS Pyramus and serve as Naval Officer i/c Kirkwall, where he remained until mid September. Pyramus was by now the shore-based RN HQ in Kirkwall, Orkney Islands, although in 1901 Nick had served on her at sea as a sub-Lieut. It is from this period that we have the last personal report on him, written by Vice-Admiral Binney:
"An able officer who, in the short time he has been at Kirkwall, has devoted himself to overhauling the administration and effecting economies in many directions. He spent the first part of the war at sea in command of an Armed Merchant Cruiser, and now from a high sense of duty he has volunteered for the appointment of Commodore of Convoy. Rather a restless disposition..." The report concludes with the sentence quoted at the head of this section.
So on September 19, 1941, Nick found himself posted to HMS Eaglet (Additional for the Liverpool Convoy Pool). Eaglet was a WWI sloop moored in Liverpool, Flagship of the CinC Western Approaches. He would remain with the convoy pool until the end of the war, with the exception of a 6-week period in July and August, 1943, when he commanded HMS Valkyrie and was Naval Officer i/c Isle of Man, relieving Captain Poland. This was a sensitive position, since Valkyrie (formerly, in part, the Douglas Head Hotel) was a top secret radar training school for the Royal and Allied navies.
Although we have a list of convoys, in many cases the Commodore remains unidentified. However, we have been fortunate in discovering the identity of two of the convoys with which Nick served as Commodore. Those interested in the duties of a commodore may refer to URL http://www.uboat.net/allies/personnel/convoy_commodores.htm . The following is taken from this source: "Embarking with a small signals staff, the Commodore usually took up quarters in the merchantman leading the convoy's centre column, and from her bridge he gave orders for the convoy to form up. . . . With the convoy still under shore-based air-cover, the first days of the Ocean Passage were normally a relatively quiet period, which the Commodore eagerly used to exercise his charges in the standard convoy drill. Using a combination of steam whistle, signal flags by day and coloured lights at night, he ordered a, seemingly endless, series of emergency turns, zigzaggings, simultaneous changes of course and speed, etc., until satisfied with the convoy's ability to promptly react to any possible emergency. . . .
"The Convoy Commodore, who, in conditions of great confusion and strain, with several torpedoed ships in the convoy firing distress rockets at the same time, with the continuous thud and thunder of exploding depth-charges, and the blinding flash of gunfire from the escorts, he had to keep the convoy together at all cost.
"Even in the absence of U-boat attacks, the Convoy Commodore's task was a formidable one. His was the responsibility of the convoy's safe navigation, frequently in appalling weather with conditions of low visibility and mountainous seas battering the ships for days, even weeks, on end.
"Such stirring sights were, in great measure, due to the selfless service and sacrifice of the Convoy Commodores, many of whom lost their lives in the service of their Country." (Mogens Byrler, Lieutenant-Commander (ret.) Royal Danish Navy)
Nick sailed with Convoy ON 181, Liverpool/New York, April 30 – May 18, 1943. He was in the Tyrandeus, a Blue Funnel cargo liner, carrying 93 passengers and 96 tons of high explosives. She carried a 4" gun, 8 machine guns and an unspecified number of kites (anti-mine equipment). His report indicates that they were without air cover on May 7, 8 and 9, but were not subjected to an attack at any time and there was no reason to believe that they were sighted. He attributed this good fortune to a change of course, ordered by the CinC Western Approaches, which he believed carried them north of the wolf packs.
This is not to say the convoy was without excitement. There were two notable incidents, mentioned by Nick, but reported in greater detail by the Senior Naval Officer (aboard HMS Keppel), who was more directly concerned in the response: "l5:38Z/12 (i.e. 15:38 on May 12) - On receipt of a signal from Catalina aircraft stating that she had attacked a submarine astern of the convoy I ordered B3 Group with the exception of FS Renoncule to rejoin the convoy with all despatch. On rejoining at 17:30Z/12 several merchant ships in the rear positions were interrogated for details of the attack. No satisfactory information was obtained. SS Lady Rodney reported having sighted a large black fish shortly after the depth charge attack had been made." (Did the Master of the Lady Rodney restrain a smile when submitting this report?)
During the night of 7th/8th May, HMS Daneman reported that she was in distress 8 miles astern of the convoy (Nick says she was leaking). "I ordered FS Renoncule to join her and report the situation and closed the position in Keppel whilst investigating a contact. On receipt of a signal from Renoncule reporting that C. O. Daneman considered the situation to be grave, I ordered Growler to join her. In order to assist Renoncule in deciding what action should be taken I sent him a signal (080721) giving the necessary guidance. Shortly afterwards, a further signal from Renoncule (080815) was received, giving a more rosy view of the situation, and I therefore gave definite instructions that Daneman was to be towed back to the convoy (080920). Growler took Daneman in tow but owing to the sea was unable to pump out efficiently. The weather which had been comparatively good in the early morning of the 8th deteriorated rapidly. Fifteen hours later at about 17:00Z the tow parted and the flooding became out of control. Daneman was abandoned and the crew picked up by FS Renoncule and HM Tug Growler. During abandon ship operations 4 men were lost and two others picked up by FS Renoncule were suffering from exposure and subsequently died. Daneman was left on fire and sinking."
Although this was business for the Navy, it would have had considerable impact on Nick, for he would have had to consider possible changes in course, probably draw the convoy into closer formation, and perhaps even order a reduction in speed until the Daneman incident was concluded.



Route of Convoy ON 181. Commodore: Cdre. BWL Nicholson
http://www.convoyweb.org.uk/extras/. (Courtesy, Mike Holdoway)

In 1944, Nicholson sailed with Convoy HX 303 in the Coptic, of the Shaw Savill and Albion Line, New York – Liverpool, August 8-27. Other than the fact that the convoy contained 104 ships, we have no further information. This convoy does not appear on a list of convoys which were attacked during the war.



M.V. Coptic
(© 2004 Used with kind permission of Susan Chandler and her agents,
JABberwocky Literary Agency, PO Box 4558, Sunnyside, NY 11104-0558 USA)

So we have no tales of derring-do to tell, but the obituary in his Parish Magazine indicates that he "had some trying and exciting times commanding Armed Merchantmen and as Commodore of a squadron protecting the trade routes of the Atlantic." Perhaps some of these stories will come out as the various web sites augment their data.
Prior to his final retirement, Nick was awarded the MID emblem – an oakleaf clasp – awarded for three years' service as Commodore of Convoys. He was also awarded the Royal Order of the Crown of Yugoslavia 3rd class: ocean convoys; we do not know why Yugoslavia was moved to so honour him. The crowning recognition of his 48 years of military and civil service, at sea and ashore, came with his creation as CBE (Commander of the Order of the British Empire) on December 11, 1945.

One could wish for him that Captain Nicholson had not been moved to retire from the Royal Navy the first time in 1922, and that he could have gone on to become perhaps one of the knighted kingpins of the WWII naval establishment. But then the Prince of Wales School would have been deprived of so much of the tradition which we have all come to cherish and it is nice to think that Nick was well satisfied with his many achievements as Commodore, Headmaster and Sportsman.



Ashore for the Final Time

"Tiphams" – The Nicholsons' retirement home at Ockley
(Courtesy: Briony Thomas, Ockley Parish. Donated to Ockley Parish
Archives by James Holden whose grandfather had been gamekeeper there.)

At the end of the Second World War, Captain Nicholson retired for the second time. As former staff member, Rev R H Barton, wrote in the last part of his "recollection" published in the 1958 Impala, "He retired to live in his lovely country home in Surrey where his restless energy still had full rein. Old age slowed his body slightly, but his spirit shone as bright as ever. News of his beloved school was meat and drink to him, and he entertained Kenya visitors warmly and lavishly. But he could never understand why he was an object of veneration to us. He was amazed that we wanted to call a house after him. Towards the end of 1943 Ginger Gledhill assembled the boys who had been drafted from other houses and addressed them, saying 'You are to choose a name for the new house. The name you will choose is Nicholson.' Hawke, Rhodes and Clive were empire-builders on a grand scale but to Old Cambrians Nicholson stood higher than them all.
"He had a heart attack and was forbidden to do much. Later they came to see us at Salcombe. My daughter took him round the harbour in her small boat, and after two hours' absence we spotted them in the far distance — Nick rowing for all he was worth. As he climbed up the wall, he said 'I haven't enjoyed myself so much since I left Kenya.' The last time I saw him, he was learning Spanish as he wanted to go to Spain for a holiday!"
(Mr. Gledhill was named first House Master of Nicholson in January 1944, and in the following year Nicholson and Rhodes moved into their new dormitories in the south-western corner of the compound. A large Royal Navy Crest was attached to the common room wall with the words, Nicholson House, printed across the top.)



Early 1960s photo of the Nicholson House common room attributed to Tom Jacobs
(Nicholson, 1959-64) and submitted by Andrew Langley (Nicholson, 1958-63)
Of the seven original staff members who had started at Kabete with Captain Nicholson in January 1931, four were still involved in Kenya education as late as 1952. In that year, 'Bush' Forrest was still Vice-Principal to Philip Fletcher at the Prince of Wales School; 'Burbly' Astley (Headmaster after Nick from 1937-45) was Deputy Director of Education; 'Bull' Larby was Assistant Director of African Education; and the Rev. Jimmy Gillett, first School Chaplain, was attached to the Nairobi office of the Department of Education. Two others from the Nick years included 'Mooney' Barton, Headmaster of the Nairobi Primary School, and 'Pansy' James who was the Duke of York School's first Headmaster.



In Memoriam
Captain B.W.L. Nicholson RN, CBE, DSO
Bertram Nicholson died at Tiphams in Ockley on 22nd October 1958 aged 79 and was buried at Okewood near the grave of his mother. His gravestone inscription reads: "To the loving memory of Captain Bertram William Lothian Nicholson RN CBE DSO 1878-1958"
Bertram's wife, Evelyn Douglas Montague Nicholson, died four years later at Tiphams, aged 81, and was buried in her husband's grave at Okewood on 27th October 1964. (Briony Thomas, keeper of the Ockley Parish Records.)



Courtesy of Cynthia (née Astley) and Alastair McCrae.
(Enhancement by Martin Langley, Nicholson, 1956-61)



The 1958 Impala
"NICHOLSON. Captain B. W. L. Nicholson, C.B.E., D.S.O., Headmaster from 1931 to 1937 and a founder member of the Old Cambrian Society, died at his home in England on October 21st.
"We were grieved to learn of the death of Captain B. W. L. Nicholson, C.B.E., D.S.O., R.N. (Ret'd), on October 21st at his home in England. Captain Nicholson was the first Headmaster of this School. During the evening of the Old Cambrian Reunion Day, November 1st, a Memorial Service was held, which many Old Boys, friends of the School, Staff and pupils attended. The lesson was read by Mr. R. H. James, the Headmaster of the Duke of York School, who served on the Staff under Captain Nicholson, as did Mr. B. T. Lindahl, who gave the Address. Further tributes have been received from the Rev. R. H. Barton, Colonel J. R. Forrest, and N. B. Larby, Esq., O.B.E., all of whom were on the Staff of the School during its early days. We are proud to salute the memory of so gallant a pioneer."
The following is an excerpt from B.T. Lindahl's address delivered at the memorial service for Captain Nicholson held in the Prince of Wales School Chapel on 1st November 1958: "When Mr. Fletcher invited me to deliver the address at this evening's service I was at first very reluctant to do so, for I felt that the occasion demanded an able orator and that I could not do justice to so great a name as that of Capt. Nicholson. I have, however, always had such admiration, respect and affection for him and I felt that this invitation was such a great honour that I eventually decided to accept, particularly as, of the very few of the early masters of the school still in the colony, I am the one who knew him and worked with him the longest.
"To you boys of the school, who were not yet born when he retired, he is merely an historical figure, but to us who knew him he was a great man and a great friend, who personified the motto he chose for the school 'To the Uttermost'.
"And finally I wish to say a word about the lady who throughout the years stood by his side, helped him and encouraged him and also did her uttermost for the school, his devoted wife and life-long companion, and I know you will all join me in extending to her our heartfelt sympathy and our hope that her wonted fortitude and the knowledge that the thoughts of many old friends in Kenya are with her, will help her to bear her great grief." (B.T. Lindahl's personal reminiscences of Captain Nicholson as headmaster appear earlier in this feature.)

The Ockley Parish Magazine, December 1958
"Bertie" Nicholson's place will be hard to fill. He was a great sportsman and a stalwart figure in his beloved Ockley, devoted to the national game. His brothers helped him build up the Club all their early days and put Ockley cricket on the map.
"He served in the Navy with distinction in both the Wars and earned the CBE and DSO, and had some trying and exciting times commanding armed Merchantmen and as Commodore of a squadron protecting the trade routes of the Atlantic.
"Between the wars he joined the Civil Service in Kenya, where he did fine work, and was Headmaster of two large schools which he had developed on our Public School lines and those of the Royal Navy.
"Bertram Nicholson was an excellent wicket keeper and a sound batsman and he continued playing till he passed 70. In his young days he shone as a half-back at rugby, representing the Navy in the inter-Service matches.
"After the Second World War he devoted much time to the cricket ground and got the "ring" enlarged to its present lines and as President of the Club helped much in organisation. He relinquished the Presidency only a year or two ago.
"The son of General Sir Lothian Nicholson, he was buried in his parents' vault at Okewood. Mrs Nicholson begs to thank all kind friends for messages of sympathy and for the many beautiful wreaths, especially for those of the Cricket Club and of the tradesmen of Ockley, for which she is very grateful."

The Times, 24 October 1958
"Captain Bertram William Lothian Nicholson, C.B.E., D.S.O., R.N., retired, died on Tuesday at his home in Surrey at the age of 79. He was the son of General Sir Lothian Nicholson and Mary, daughter of the first Baron Romilly. He entered the navy in 1893 and retired with the rank of captain under the reduction scheme in 1922. He joined the education department of the Kenya Civil Service in 1925 and was principal of Nairobi School and later of Prince of Wales School. In 1939 he was recalled to service in the R.N.R. and commanded the armed merchantmen Cathay and Circassia, and from 1941 to 1945 he was a commodore of ocean convoys. He married in 1915 Evelyn, daughter of Major-General A. Montague-Browne, who survives him."

The Rhodesia Herald, 1958 (Submitted to the 1959 Impala by N.R.J. Board (1953-57)
"All Kenya once knew Captain B. W. L. Nicholson, Headmaster of the Prince of Wales School, who died recently.
"Nicholson was one of the most 'unusual' schoolmasters who ever lived. He plunged straight into his new profession after retiring from the Navy and he ran the school as the Navy runs a shore establishment. His methods startled both the parents and the educational authorities, but they worked. Nicholson believed that the future lay in the hands of 'gentlemen' (whether they were white, black or khaki, British, French or Portuguese), and he set a fine example.
"Today, throughout Africa, there are young men in important jobs who were at the Prince of Wales School. They bear the stamp of Nicholson's training, and it is a hallmark."



Acknowledgements
Steve Le Feuvre (Clive 1970-75), Webmaster and Secretary of the Old Cambrian Society (U.K. Branch), together with the editors of this feature, Ron Bullock (Scott 1948-53), Christopher Collier-Wright (Hawke 1954-59) and Brian McIntosh (Rhodes 1953-59), gratefully acknowledge the kind cooperation and valuable assistance provided by:


Cynthia McCrae (née Astley) and Alastair McCrae (Rhodes, 1943-46) for extracts from the diaries of Cynthia's father, Mr. Bernard Astley, who was Headmaster of the Prince of Wales School from 1937-44, and for an invaluable set of Prince of Wales School photographs, beautifully retouched by Alastair, from the Astley collection.
Michael John Lothian Nicholson of West Tytherley in Wiltshire, for family references to his Great-Uncle Bertie, and for indicating that when time permits he will rummage through three generations of family history in his loft in search of further references. Also, Rev. Nigel Nicholson, Rector of Cranleigh for his introducing us to Michael Nicholson.
Martin Pratt, Ockley Parish Webmaster, and Briony Thomas, Keeper of the Ockley Parish Records for material on Captain B.W.L. Nicholson.
Dr Jane Harrold, Archivist & Deputy Curator of the Britannia Museum, Dartmouth.
Paul Johnson, the National Archives Image Library Manager, at Kew, Surrey.
Angus McDonald (Hawke, 1934-37) for his schoolboy memories of Captain Nicholson.
Frank Poppleton (Clive, 1934-38) for his schoolboy memories of Captain Nicholson.
David Watson, son of Claud Campbell Macdougall Watson (1932-37), for excerpts from his late father's writings on being at school during the Nicholson years.
Martin Langley (Nicholson, 1956-61) for his research among back copies of the Impala Magazine currently on loan to the Impala Project, for his many valuable suggestions, and for his assistance with the restoration and naming of old photographs and their subjects.
Suzanne Le Feuvre for her energetic researches into the Nicholson family history.
Oscar Khamasi (Tana/Kirinyaga, 1988-91) for his groundwork website history of the school and for information about source articles in student publications of the Nairobi School (formerly the Prince of Wales) from the 1988-1990 era when, as he recalls, "the more Patch history you printed, the cooler you were."
Christine Nicholls, Author of "Red Strangers: The White Tribe of Kenya" (2005).
Stephen Oxlade, for notes from the 1972 University of Nairobi PhD Thesis by his father, former staff member David Oxlade, entitled "A Study of the English Public School Tradition in the Former Government European Secondary Boarding Schools in Kenya," and Mrs. Salome Mathangani, University Librarian at Nairobi.
David Lichtenstein (Duke of York School, 1957-60), for sharing his wide knowledge of the history of colonial period schools and for sending us a copy of the 'East African Annual, 1931-32' which he originally obtained from Peter Rosa, a former pupil at the Kitale School.
JABberwocky Literary Agency for permission to use photograph of SS Coptic.
Comments by Old Cambrian and other Readers
(Received after the Nicholson article first appeared on the
Old Cambrian Society website in December 2005)
David Nicholson of Hambledon in Hampshire
I was fascinated to read your article about my Great Uncle Bertie who I remember, somewhat vaguely, admittedly. My Father, William Nicholson, took me to visit Uncle Bertie and Aunt Eve on a number of occasions at their home, Tiphams, in Ockley in Surrey. I was aged about 6 years when I first met him but I can remember how impressed I was.
Throughout my formative years I had a yearning to go to sea and, indeed, attended the Nautical College Pangbourne from the age of 13 to 17 years. I did not join the RN in the end but I have worked in the Offshore Oil Industry since 1979 and so maintain close links with the sea.
I have two artefacts belonging to Uncle Bertie, one is a silver sixpenny piece holder which was found in Bertie's writing desk which was swept ashore on the Dutch coast after the sinking of HMS Cressy and the other is a wooden box that was presented to Aunt Eve and Uncle Bertie by the men who served with him in the Trawler Squadron. (Editor: see below under Alastair McCrae (Rhodes 1943-46) for reference to another item recovered from Captain Nicholson's writing desk after the Cressy went down.)
Your article has been of immense value to me as I endeavour to research some of my family background. Michael Nicholson, who assisted you in the gathering of information for your article, is my cousin; his Father was my Father's brother.
The article was also most interesting in that I learned a considerable amount about a man who helped create and develop such a fine school as yours. It has most certainly filled in many gaps for me and I am most grateful to you.

Mark Wait of Cambridge, England
I was very interested in your article about Bertie Nicholson. He was my great uncle, his sister Helen (Wait) being my grandmother. We stayed at Tiphams on a number of occasions and one summer the house was lent to us as Uncle Bertie and Aunt Evie had gone off somewhere.*
I was a great beneficiary of his interest in cricket in that I was able to play for Ockley on a number of occasions, without much success! Also Uncle Bertie took me to the Oval for the final day of that great Test Match in August 1953 when we won the Ashes for the first time since before the Second World War. I have an enduring memory of Denis Compton hitting the winning runs. The day was slightly marred by my sitting on his favourite Panama hat, however I was soon forgiven.
He and Aunt Evie were always very kind to my sister and me and I remember them both with great affection.
Your article has told me much more that I ever knew about him and there can be no doubt at all that he was a very great man. Incidentally, I may have missed it in your article, he was blind in one eye caused by a flying chip of wood when he was wielding an axe. (*Tiphams was the name of the house near Ockley in Surrey where Captain Nicholson spent his retirement years.)

Cynthia and Alastair McCrae
The Capt Nick feature is just magnificent! Congratulations to all of you. We are so pleased to have been able to contribute to the pictorial side and you have been very generous in your thanks to us. We however are only too aware that there has been a huge amount of diligent research, excellent writing, editing, assembling and all the other effort to bring the article to fruition. The dedication of you all is exemplary and we can't put it better than to say that it has been done 'To the Uttermost'. Capt Nick would have been so pleased and so proud. (Cynthia's father was Mr. Bernard Astley who was Headmaster of the Prince of Wales School from 1937-44. Alastair was a pupil in Rhodes House from 1943-46.)

The Rev. Canon Nigel Nicholson, Rector of St. Nicolas Parish Church, Cranleigh
Many congratulations on your superb work on Captain Bertram Nicholson. It is absolutely tremendous and I am sure that Michael Nicholson will be delighted to see all the work you have done. The pictures are marvellous and I have downloaded your work for the Family Library.

Michael John Lothian Nicholson of West Tytherley in Wiltshire
I enjoyed your account of 'Uncle Bertie' enormously. How nice of you to reference my quite insignificant contribution and how wonderful to put such a complete picture together from so few initial threads. (Michael Nicholson told us in an earlier message that although as a child he never knew any of his Great Uncles or Aunts, he remembers Uncle Bertie's name occasionally popping up at mealtimes. At such moments he noticed from his Mother's warm tone of voice that she was particularly fond of Captain Nicholson.)

Angus McDonald (Hawke, 1934-37)
The package containing the final write-up on Capt. Nick and a copy of the second volume of The Impala arrived yesterday, all in good condition. I must congratulate you and your co-researchers on a well-assembled document. I have thoroughly enjoyed reading it, often gazing into space and recalling those halcyon days! I shall treasure the document and include it with other memorabilia which I am gathering in the hopes that one day my son may find them interesting. Incidentally, in answer to a question you put on a chit of paper regarding the photo of the 1931 rugby team: the answer is 'yes' - my brother Douglas was in the picture, second from left in the back row. On his left was J. Nimmo, but regrettably I don't recognise any of the other boys, though I would have known most of them in later years.

David Watson, son of the late Claud Campbell Macdougall Watson (1932-37)
Thank you for sending me the e mail concerning Capt Nicholson. Could you convey my thanks to Brian, Ron and Christopher for putting together such an excellent and fascinating article on this remarkable man. I can see that an enormous amount of effort has gone into its preparation, and I am glad that I could make a small contribution to it. My father always held the Capt in the highest regard and would have been very interested in reading it. I found the article on Sir Herbert Baker interesting too. My father wrote his own life story for our family history archive and I shall add a copy of these two articles to our collection of memorabilia. Such characters from the past deserve to be remembered.

Christine Nicholls
It is a splendid piece. What a lot of research you have done. He would be proud of you.
(Christine Nicholls, née Metcalfe, was a pupil at the Kenya High School. She is the published author of "Red Strangers: The White Tribe of Kenya" (2005), "Elspeth Huxley: A Biography" (2002), "David Livingstone" (1998), "The Swahili Coast" and other books.)

Martin Langley (Nicholson, 1956-61)
Many thanks for acknowledging my humble contribution to your excellent article on Capt Nicholson. Brian first contacted me a few months ago for any information on Capt Nicholson that might be in the magazines I was scanning for the Impala CD. At that time, I was less interested in the actual content of the Impalas than the technical and logistical challenge of scanning all that material - some of which was 70+ years old - in an efficient and accurate manner. However, on researching Capt Nicholson my interest was aroused, and the relevance and importance of his role in the school's history soon became apparent. His story is inspirational and he established a bedrock of tradition and excellence in the early days that have served the school and its alumni so well over the years. We are all indebted to him.
We should also be indebted to those who meticulously and conscientiously chronicled the school's progress over the years through the medium of the Impala magazine. The 1952 Impala in particular provided a history of the school revealing many facts and insights to Nick's character and career not previously known. Although there are only two available Impalas from the 1930's they provide a unique window into the world of the then British Empire, the school, and the role played by Nick. We are indeed fortunate to have had Nick as our first headmaster. A modest man, he was surprised that the school would want to name a house in his honour. For my part, I am very proud to have been a member of Nicholson House.
While scanning old school magazines for the Impala Project, I came across what is probably the last known official contact between Capt. Nicholson and the school. On January 20 1952, the school celebrated its twenty-first birthday. A commemorative edition of the Impala for that year published the following exchange of congratulatory cables between then headmaster Philip Fletcher, Capt. Nicholson and Lord Altrincham just before the beginning of the January term:


"From the Headmaster (Philip Fletcher) to Captain and Mrs. Nicholson: 'On the eve of our Twenty-first Birthday, we send a message to you both expressing our gratitude for all you did for the School in its early years.'



"From Captain and Mrs. Nicholson to the Headmaster: 'We send heartiest congratulations on your Twenty-first Anniversary and are confident the School will continue to attain a higher and higher moral and intellectual standard and that a prosperous future is assured under your inspired leadership and loyal staff.'



"From the Headmaster to Lord Altrincham (Sir Edward Grigg, Governor of Kenya 1925-1930): 'On the eve of our Twenty-first Birthday we send a message to you expressing our gratitude for all you did to make possible the birth of this School.'



"From Lord Altrincham to the Headmaster: 'I greatly appreciate your telegram for I have watched the splendid progress of the School since I left Kenya with profound admiration. It has achieved even more than its founders hoped of it and it is now one of the main pillars of the Colony. My warmest good wishes to all who teach and learn in it.' "

Peter Liversidge (Scott, 1957-61)
Congratulations on the article on Capt. Nick. I read it with great interest. There has been some excellent research done by all involved. As an amateur military historian and researcher myself, I can appreciate the work put in by you and your collaborators. (Peter is currently researching the early years of the Kenya Regiment. W.J.H. 'Bill' Liversidge, his father, taught at the Prince of Wales School from 1946-63.)

Stephen Oxlade
Many thanks and what an excellent article it is. It is good to see the Society Web Site growing and growing into a definitive historical site with excellent articles. I am still on the chase for a photocopy or scan of my father's thesis - more to follow in due course. (Stephen's father, the late Dr. David Oxlade, taught at the Prince of Wales School from 1963 to 1976.)

Colin Crossley (Nicholson, 1961-64)
Just read the 'Nicholson biography': an excellent read - please pass on my congratulations to ALL involved. (I wonder if Galton-Fenzi knew he was 'related' to Nicholson???)

Oliver Keeble, webmaster of The Pembrokians, and son of O J (John) Keeble (Hawke 1934-9)
I must compliment you all on the splendid research and account of Capt Nicholson, would that we could do the same for either Turner or Quelch. (The founding headmaster of Pembroke House and the second headmaster, C M Hazard.)


David Lichtenstein (former pupil of the Duke of York School in Nairobi, 1957-60)
What a tremendous piece of work. Congratulations to all concerned. Many thanks for the acknowledgement; all I did was to produce an article for you. But having said that, I also have an interest in all East African Schools. With regard to the Princo, while we continue our friendly rivalry, I think that the things that unite the two Schools far outweigh the things that divide them. Of course, I see many parallels and crossovers: three out of the four founding DoY masters were ex-PoW – 'Pansy' James, 'Bulldog' Harris, and 'Tich' Kitchener. In addition, while not a founding DOY master, my Housemaster (Delamere House), 'Peg-Leg' Spencer, currently a sprightly 93 year old, was a former Intermediate Housemaster at POW. Brian Norman, himself an Old Cambrian, is another master who transferred from the POW to the DOY. It was interesting to note that "Pansy" James, the Duke of York's first Headmaster, was at the Prince of Wales during the Nicholson era. I don't know when he married Lesley - but it was certainly pre-Duko. Lesley James, now living in Cape Town, will be 100 in July 2006. (The late George Mure, ex-Duke of York, took this photo of R.H. 'Pansy' James at a polo match in the early 1950s. David Lichtenstein sent us a copy of it.)

Alastair McCrae (Rhodes, 1943-46)
"Here is a little gem collected from Barbara Astley when Cynthia and I went to see her last week-end. We felt sure that all of you who have worked so hard on the Capt Nicholson Feature would want to know about it." (Barbara Astley, née Sinton, is the widow of Mr. Bernard Astley, Prince of Wales School Headmaster, 1937-44. Cynthia McCrae is the Astleys' daughter.)
"It's a Post Card sent to Barbara by Capt Nicholson shortly after his arrival in Britain on leave after his flight from Nairobi on 31st March 1934. The card was posted from London on the day it was written – Tuesday 10th April. Airmail postage was threepence.



"What gives the postcard its particular interest/curiosity value is that it was an item of stationery that went down with HMS Cressy when she was sunk with Capt N on board. Somehow it got washed up, presumably with other identifying material and in some form of container/ receptacle, perhaps a wooden stationery holder, small drawer - who knows? Presumably also it ended up on the English Coast - again, who knows?



"You will see that Capt Nick has written the name of his ship with the further words: 'September 22nd 1914. Sunk 14 miles off Terschelling, known as 'The Broad Fourteens'. I see on an atlas that Terschelling is a long-ish island off the coast of Holland.
"At top right is the following text: 'London. Plane two days late, & got in here Monday. Mrs N. arrived 7.0 pm Sunday. Hoping that Mrs S will lunch with us tomorrow. April 10th 1934 B.W.L.N'.
"Capt Nick had set off from Nairobi on 31st March 1934 which was a Saturday and arrived two days late on a Monday which would be 9th April. The due date of arrival was therefore 7th April which suggests a normal flight period of 8 days.
"He refers to his wife as 'Mrs N'. Barbara never called her by her Christian name; she was always Mrs Nick. He says she arrived 7.0 pm Sunday which suggests that she travelled separately – perhaps by sea? Bernard Astley tells his mother in a letter of 16th March that 'Mrs N left'. It must have been a swift journey for those days. Perhaps she got off at Marseilles and trained to Calais/Dover as was quite common.
"Finally, the Mrs S. with whom the Nicholsons hoped to lunch was Barbara Astley's mother, Mrs Sinton."

Ron Bullock (Scott, 1948-53)
Since the original article was posted in December 2005, a couple of illustrations have come to light which might be of interest to readers. The first shows Aboukir sinking, with probably Hogue in the background.



Source: The Great War – a history. Gresham, 5 volumes, 1915-1917

The second is a particularly emotive impression of the loss of Hogue, with Cressy in the background. (Captain Nicholson was on Cressy.) The sketch is from the hand of the well-known US Navy artist, Henry Reuterdahl, with benefit of interviews with survivors.



Source: Collier's Photographic History of the European war. New York, 1916




---------------------------------------

Additional contributions from Old Cambrians and other readers are welcome.
Contact the Old Cambrian Society Webmaster
by e-mail at: webmaster@oldcambrians.com





The Prince of Wales School at Kabete in 1931
(Photograph by H.K. "Pop" Binks of Nairobi)