Reunion - Nairobi School beside the pool - 20th June 2009
Reunion - Nairobi School beside the pool - 20th June 2009
Photos supplied by Steve Le Feuvre & Leonard Mudachi. Text by Steve Le Feuvre

L-R: Aris Grammaticas (Scott 1952-4), Robert Masese (Principal), Steve Le Feuvre (Clive 1970-5), Suzanne Le Feuvre and Romi Grammaticas


The grounds of the swimming pool at Nairobi School was chosen for the 2009 Old Cambrian Society reunion, a fabulous setting which brought back many happy memories to many of us who spent countless hours training and competing in this pool. The event was open to Old Cambrians to pop in for whatever time they could during the course of the afternoon (and some stayed even longer into the evening!!). Over 70 people enjoyed this event, and much thanks must go to the committee of the Old Cambrian Society (Kenya Chapter) for organising such a memorable time for us all.



How many of you got your "standard" points by jumping off that 3 metre high board?



Plenty of food on offer



Lots of Old Cambrian Society memorabilia on sale


Wacira Kariuki, Chairman of the Old Cambrian Society (Kenya Chapter), addresses the gathering



Steve Le Feuvre, Webmaster & Secretary of the
Old Cambrian Society (UK Chapter), addresses the gathering



Abed Malik and Romi Grammaticas in conversation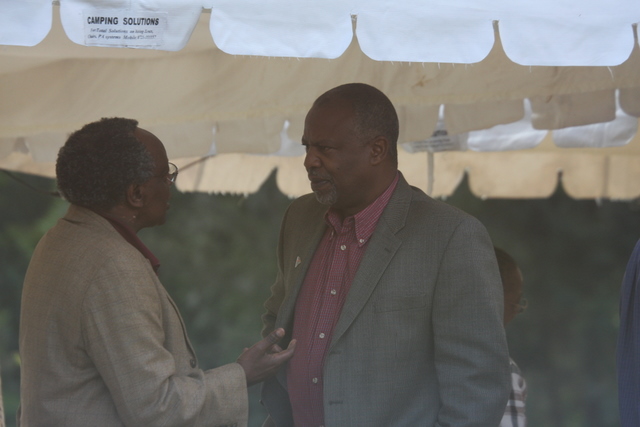 A happy customer - with his OCS memorabilia