Mini-Reunion - Hawaii - September 2008
Mini-Reunion - Hawaii - September 2008
Photos & text supplied by Steve Le Feuvre

L-R: Steve Le Feuvre (Clive 1970-5) and Tim Mathews (Clive 1970-3) - 14th Sept 2008


Having not seen each other for 35 years, this was memorable reunion for both Steve and Tim who had been class and Clive House mates at Nairobi School way back in the early 1970s. Steve and his family decided to take a ten day break on the island of Oahu, Hawaii at the beginning of September 2008, with a dual target of getting some guaranteed autumn sunshine and also to visit Tim & Barb Mathews. Throughout the ten days, Tim and Barb were able to show the Le Feuvre family lots of sights around the island, and had several relaxing meals together. This gave Steve and Tim the opportunity to catch up on all the "lost" years since they were last together in Kenya.

Tim has been in the U.S. Marines for 25 years, and is now working for the military in Hawaii, and Steve can see why he and Barb love Hawaii. It is idyllic with superb weather and beautiful natural scenery.

The two photos on this page were taken following a delightful brunch on Sunday 14th Sept 2008, at The Officers' Club on the military base at Kaneohe Bay, Hawaii.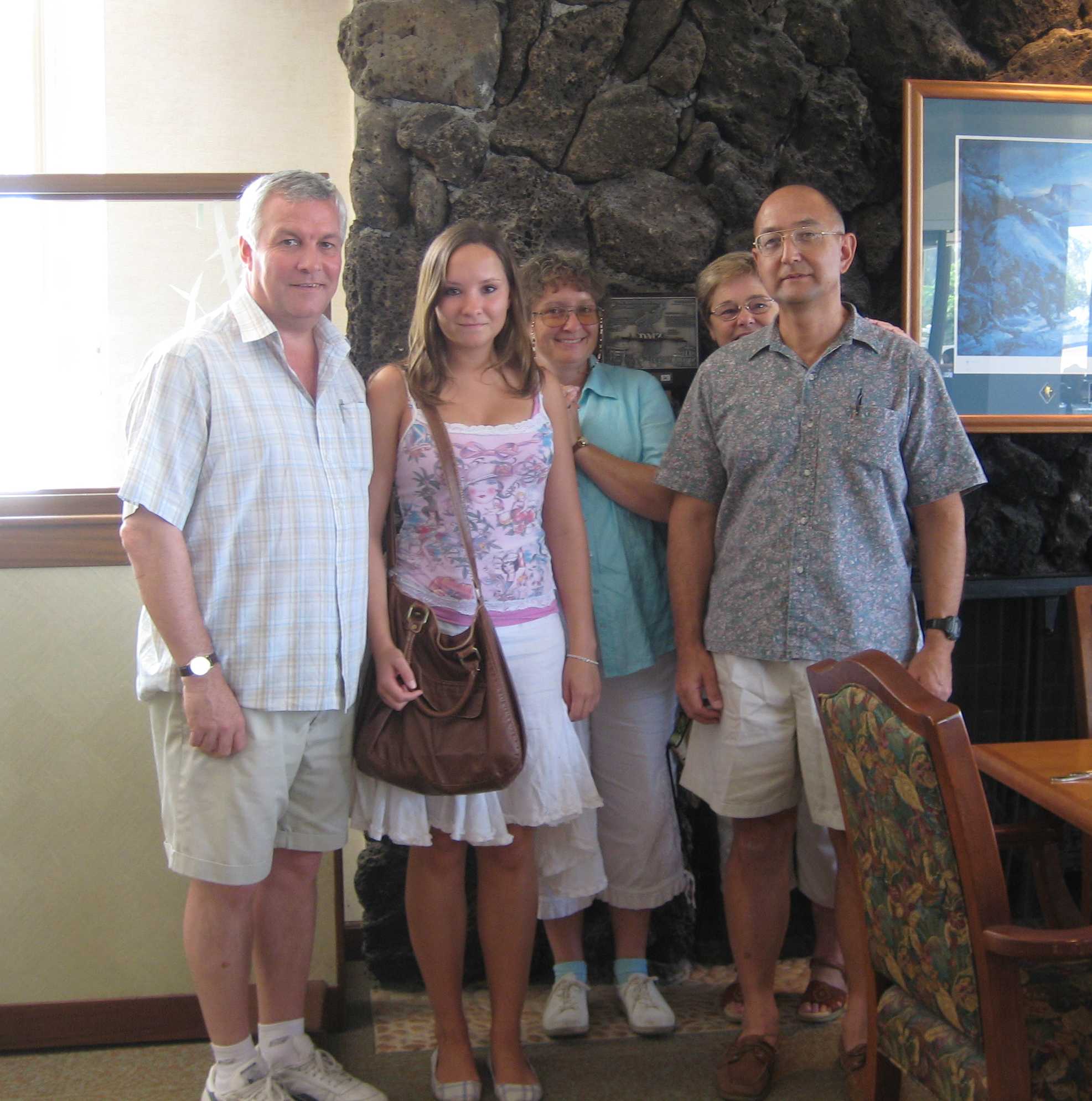 L-R: Steve Le Feuvre (Clive 1970-5), Vicki Le Feuvre, Suzanne Le Feuvre,
Barb Mathews and Tim Mathews (Clive 1970-3) - 14th Sept 2008