(Best viewed with screen resolution set at 1024 x 768 pixels)



BERNARD A. ASTLEY, OBE
Second Headmaster of the
Prince of Wales School, 1937-1944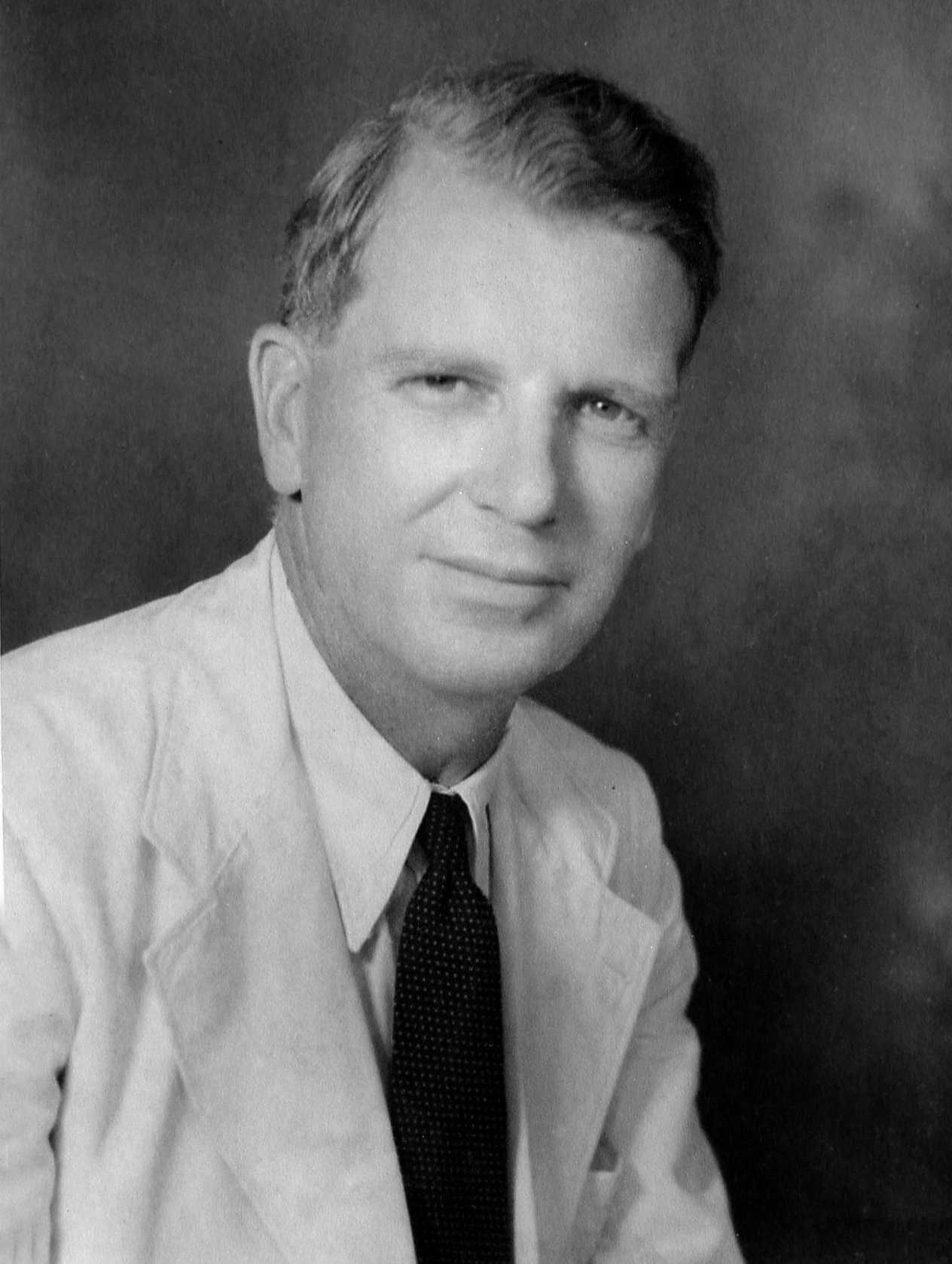 Bernard A Astley in c. 1936
(courtesy of Cynthia (nee Astley) and Alastair McCrae)
INTRODUCTION
On 13th April 1934, the Director of Education asked me to call at his office. He told me that I had the best chance of anyone of taking over from Capt. Nicholson as Headmaster of the Prince of Wales School.

This quotation from Bernard Astley's Recollections offers a clue as to how his appointment and career differed from those of the other early headmasters of the Nairobi/Prince of Wales School. All of them, from Captain Nicholson to Oliver Wigmore, were appointed as headmaster from England, and returned there after their term of service. By contrast, Astley was chosen from the ranks – he had already been on the school staff for five years – and, after his headmastership terminated, he remained in Kenya in other senior posts. Moreover, unlike the other headmasters, his work encompassed service outside Nairobi and also involvement with African and Asian education.

The distinguished Captain Nicholson was always going to be a hard act to follow. The Prince of Wales School had rapidly come to be regarded as the premier school in British colonial Africa; there was a reputation to be lived up to. Clearly the Director of Education, and the Governor, too, must have had great confidence in Astley's abilities that they felt that he could take over the reins and that the usual comprehensive selection procedure at the Colonial Office was not required. In this feature, we attempt to seek out those abilities and the experience which had nurtured them.

Research into Astley's career has been greatly facilitated by the Recollections which his family had encouraged him to write. In compiling these, he frequently referred to his 'letter-book'. This remarkable record contains a two or three line summary of every weekly letter he wrote to his mother from Kenya, from September 1929 until her death in July 1947. His widow, Barbara, has kindly made available to us his papers and photograph albums, and has also helped in identifying people in pictures from the 1930s. His daughter, Cynthia, and her Old Cambrian husband, Alastair McCrae, have helped in collating the papers, preparing the text and making digital copies of the photos.

EARLY LIFE

There is a Kikuyu saying ....... He that tastes of honey returns to the pot. It is perhaps not surprising to learn that Bernard Astley was born in another tropical British colony, Jamaica (on 2nd July 1902), and lived there with his parents and elder brother Harvey until he was nine. Some of his memories recounted in his Recollections are of sufficient general interest to be repeated here.

My first recollection is of shocking events on 17th January 1907 when I was four-and-a-half years old. On that day my brother, my senior by about four years, and I were resting in the afternoon. Suddenly our beds started to shake violently. Mother rushed into the room, grabbed us from our beds and dragged us down the wooden staircase at the back of the house and away from the heap of rubble which moments before had been our house. In a few seconds an earthquake had destroyed Kingston and its suburbs.

When Father returned from work he was an astonishing sight – dirty with dust, clothes torn and exhausted. He had escaped from his office and then worked in Kingston itself helping to rescue those people who had been trapped in the city and who were in grave danger from a fire which started either just before or just after the earthquake itself.

As a family we were most fortunate to have escaped. If Mother had not instantly realised that an earthquake had begun we would all have been injured or killed by falling masonry. We lived for months in tents until houses were rebuilt.

The property owners in the town itself suffered further damage by fire and in due course submitted claims to the insurance companies on the basis that the fire had started before the earthquake. This view was contested by the companies who maintained that the fire had been caused by the earthquake, an Act of God, which was an excluded risk and not covered by the policies. Law suits followed and counsel were engaged from the UK. My father immediately, and with great foresight, rented a hotel in the town where he anticipated the case would be heard. We all moved there and since Father's forecast proved correct he was able to make a reasonable profit from the lawyers and witnesses who stayed at the hotel while the protracted hearing took place. Fortunately for Jamaica the Court's decision was that the fire did indeed precede the earthquake.

During term time Harvey attended Wolmer's Boys' Secondary School near Kingston and I attended a Dame's school near home. The daily journey involved travelling by electric tram. I sat on the front seat and when nearing my destination gave a tug to the driver's shirt as a signal to stop. Memories of lessons are vague but at any rate first steps in reading and writing were taken. Other memories stand out. Being bitten by a scorpion in the bathroom where there was a stone bath; climbing the mango tree for illicit fruit; driving a pedal car (from Wanamakers, New York) on the verandah; watching the arrival of an enormous block of ice from the ice factory, delivered by mule early each morning, for our cold store (no electric fridges then, although there was electric light), playing cricket in a friend's garden and being hit on the head by a hard ball, an incident which prejudiced me against the game for the rest of my life!

In the holidays we went to Father's coffee plantation – Newton, in the Blue Mountains. Looking back it seems vast. In reality it was probably quite small. The journey there was always exciting. First there was the journey to Constant Spring by tram, only a few miles. There we transferred to mules, some saddled for riding, others with panniers for luggage and one for Harvey and me. He sat in a pannier on one side. The other contained a large stone, padded with a sack on which I sat. In this way the load on either side was the same. When everything was loaded, we would set off, Mother leading on her mule, then Harvey and me followed by three or four mules laden with luggage of one kind or another. The mule track – there was no road to Newton - rose steeply and we left the heat of the plains for the cooler mountain air.


Bernard and Harvey Astley in mule panniers, in Jamaica, c. 1908
(courtesy of Cynthia (nee Astley) and Alastair McCrae)
Newton produced high quality coffee beans which were picked when red (the cherry stage) by the local women. All the processes of fermentation, washing, drying and hulling, were carried out by rather primitive machinery, driven by the centuries old method of a draught animal harnessed to a shaft driving the machinery. After fermentation, the berries were put through a tank in which a revolving cylinder with a surface like a grater's continuously rotated in water and removed the skins. Beans were then spread out to dry in the sun on large stone platforms about the size of a tennis court. To remove the dry husks, the beans were put in a circular channel at the centre of which was a stout upright beam attached to a horizontal pole which acted as a shaft for a heavy solid wooden wheel running in the channel. This contraption was pulled by a mule walking round and round the centre pole. Dry coffee beans were spread in the circular channel and the heavy wheel moving over the beans loosened the husk from the berries.

This somewhat primitive arrangement fascinated me – perhaps because of its simplicity and effectiveness. The combination of water and mule power were simple enough for a child to understand.

No doubt in later years the coffee shambas of Kiambu served to renew these childhood memories.

As with so many colonial and Indian Raj children, the day came when it was decided that they should be sent to school in "the old country". In 1911, Harvey and Bernard became boarders at St Albans School, founded in 948 A.D. in the shadow of St Albans Abbey, some twenty miles north of London. As might be expected of a future headmaster, Bernard made a name for himself as a schoolboy. The July 1968 edition of The Albanian, the St Albans School journal, tells us

As a boy he was at the school for some ten years, leaving in 1921 after holding high rank in the Corps and being both a Prefect and Head of School House.

Bernard took the Cambridge Higher School Certificate, with Physics and Chemistry as his major subjects.

INITIAL TEACHING EXPERIENCE

Astley's Recollections continue:

In those days there were no Government grants to enable young men and women to attend University, and to obtain an open scholarship was beyond my ability. However the Headmaster offered to take me as a 'House Tutor' in the School House and give me a post as an unqualified teacher. I jumped at the offer and enrolled at Birkbeck College at London University. The College had been established in the 19th Century for evening students.

By good luck I was able to combine the duties of teaching, second-in-command of the OTC, Secretary of the Old Albanian Rugby Football Club and student. I attended lectures in Applied Mathematics and Physics and practical work in the latter at Birkbeck College in the evenings and, for the first year, on Saturday afternoons. (Cynthia McCrae adds: On the train journey to Birkbeck, BA would correct the School pupils' homework and on the way back do his own homework on that evening's lecture).

The Albanian also describes this industrious period in Astley's life, which not only prepared him for his educational career in Kenya, but also gave him military training experience. This was to have a bearing on his activities during the Second World War.

He stayed on to teach and the next eight years were in many respects remarkable. In addition to carrying on a full teaching programme at the School, he was Housemaster at School House, Commanding Officer of the Corps and working for an external degree at London University. At the same time, with the late Colonel A.B. Cliff and Alderman James Baum, he was busy founding the Old Albanian Rugby Club – raising money, finding grounds, getting fixtures and even recruiting teams!


Bernard Astley in England c. 1928
(courtesy of Cynthia (nee Astley) and Alastair McCrae)



Captain B.A. Astley (centre rear), Territorial Army c.1929
(courtesy of Cynthia (nee Astley) and Alastair McCrae)
Astley's Recollections continue in more doleful vein:

I managed to get a second class honours degree in Physics, and having achieved this I spent a year without any intellectual activities apart from teaching and became bored.

Perhaps that dreary boredom served to put Astley in mind of the days of his Caribbean childhood, when the sun was not darkened, nor did the clouds return after the rain. Presumably he expressed an interest in being considered for an educational post in the dominions or colonies. His Recollections continue with the following details of his colonial appointment and voyage to Mombasa.

On 3rd June 1929 the University of London Appointments Board sent me particulars of 'the appointment of a Science Master at the European School, Nairobi'. On 20th June 1929 the Private Secretary (Appointments) wrote to me:

Sir,

I am desired by Mr Webb to inform you that he understands from the University of London Appointments Board that you wish to apply for appointment as an Assistant Master (Science) in the Education Department, Kenya (European School, Nairobi) particulars of which are enclosed.

I am therefore to invite you to fill in the enclosed form of application and return it to me with your testimonials (originals and copies) and birth certificate.

A copy of a memorandum containing general information regarding Colonial Appointments is also enclosed.

I am, Sir, your obedient servant

A F Newbolt


I replied at once and one month later received the following:-

20th July 1929

Sir,

I am desired by Lord Passfield to acknowledge the receipt of your letter of ……………….. (date unclear) regarding your application for an Educational appointment in the Colonial Service and to suggest that you should call at this Office on Monday the 22nd July between the hours of 3.00 and 5.00 p.m. for an interview with the Private Secretary (Appointments).

Expenses for coming to London for this interview cannot be refunded.

I am, Sir, your obedient servant

(Indecipherable)


I have quoted these letters in full to indicate the formal style of Civil Service correspondence of the period. The 'Mr Webb' referred to in the earlier letter and 'Lord Passfield' in the later are the same person, he having been translated from the House of Commons to the the House of Lords.

On 30th July (the Colonial Office could move quickly) I was offered an appointment as:
Assistant Master in the Education Department of Kenya on a salary scale of £400 for two years, then £475 if confirmed in your appointment, rising by increments to £600 and thence by annual increments of £20 to £720 a year, subject to an efficiency bar at £600'


The letter also informed me that:
It is proposed to provide you with a passage by the S S Modasa leaving the country on 30th August.


Mother, to whom I was devoted, came to see me off and I can see her now, waving farewell as the tugs slowly pulled the 'Modasa' from her berth. In those days partings were harsh. There was no air-mail and the ship (designed mainly for cargo) could only manage nine knots so I could not post a letter until we reached Marseilles. The dates on which we arrived at the various ports indicate that our journey was slow. Marseilles 6th September, Port Said the 13th, Port Sudan the 17th, Aden the 21st and Mombasa the 28th.

The Southern Mediterranean and the Suez Canal were very hot but the Red Sea provided the worst of all conditions – very high humidity and temperature. The ship was not air-conditioned but there were plenty of fans which caused draughts of hot air, which were nevertheless much better than still air. Fortunately I shared a cabin on the boat deck, just below the bridge, and each evening our Lascar steward laid our mattresses on the hatch of a small hold just above deck level. We were thus able to remain outside the cabin when the Lascars came to hose and scrub the decks in the morning.



ARRIVAL IN KENYA

First impressions are always memorable, and Astley's were particularly vivid. No doubt they will remind many Old Cambrians (particularly the elderly amongst us) of similar experiences.

The 'Modasa' reached Mombasa on 28th September, a Sunday, and we were delighted when the train left the harbour and started its long and slow journey to Nairobi – about four hours longer than it takes to-day.

I was met at Nairobi by Watson, the Science Master whose place I was taking. To my astonishment he told me that he was not leaving until the end of term, so I would have plenty of time to learn Swahili – a task which was compulsory. Apparently the Secretariat had asked the Colonial Office to recruit urgently, a request which, strangely enough had been taken seriously and the science staff was at full strength for the first time since Watson had arrived in the Colony.

The Watsons entertained me to lunch and afterwards drove me to the Ngong Hills, along an incredibly bad bush track to look for lions. We had no luck but I greatly appreciated my first experience of seeing the vast panorama of country.

Nairobi at that time was a small town. Its site was not chosen for environmental or health reasons – it just happened to be the obvious place for the railway construction teams early in the century to assemble bridging and other materials before they tackled the mountainous country leading to the rim of the Great Rift Valley which had to be negotiated on the way to Kisumu on Lake Victoria.

At the time I arrived there were two main tarmacadam streets at right angles to one another, Government Road and Delamere Avenue with a few subsidiary streets of murram, the East African equivalent of gravel. There were wide and deep open drains for storm water.

The Norfolk Hotel and the Stanley Hotel, later the New Stanley, were the only hotels of any size although there were several small private hotels. Torr's Hotel was in the final stages of building. There was a theatre/cinema known as the Theatre Royal and a new cinema was in course of construction. The three main banks were Barclays Bank D.C & O., the Standard Bank of South Africa and the National Bank of India who were bankers to the Government. There were a few schools – both Government and missionary.

There were half a dozen groceries (with liquor licences!), a good bookshop and stationer, Whiteway Laidlaw (a miniature Selfridges), two European butchers and any number of Indian dukas. There were two or three shops which specialized in the needs of safaris, many of which were luxuriously equipped for wealthy Americans.

There was a great variety of transport including ox-carts, rickshaws, lorries, some saloon cars and a large number of American box-body cars. For these the engines and chassis were imported and the local Indian fundis added a front seat, padded but not sprung, a wooden box bolted to the frame to act as the 'body', a roof with side curtains and a number plate. Luxury models had an attachment for the spare wheel (which otherwise lay in the box) and an auxiliary petrol tank. Normally, extra petrol was carried in cans, and water in bottles or in canvas covers. The owners were often picturesquely dressed, particularly the European farmers.

If my memory is correct, there were no petrol pumps as the term is now understood but there were drums of petrol provided with hand pumps at garages.

One could generally distinguish the visitors by their vivid clothing and safari headgear (terais), the civil servants by their pith helmets (almost everyone wore a hat to protect themselves from the alleged dangers of the tropic sunshine at high altitudes on the Equator).

The Governor, Sir Edward Grigg, appointed of course by the British Government, had great power, and the decisions of the Legislative Council (known colloquially as Leg.Co.) could be vetoed by him or by the Secretary of State for the Colonies. The majority of members were Officials who voted as instructed. The minority were the European and Indian elected members. The Africans at that time were represented by Europeans nominated by the Governor, generally missionaries. (One of these was the Rev. John W. Arthur, Head of the Church of Scotland Mission at Kikuyu.)

Law and order were maintained in the African Reserves by tribal custom and by the 'Tribal Police' under the direction of the District Commissioners and their small staffs. In the towns and settled areas were the Kenya Police under the direction of the Commissioner of Police and his staff. It was on the whole a peaceful country and at that time assaults on Europeans and Asians were unknown. (The bungalow which I later shared with Rev. Gillett had neither key nor bolts for the front door!).

There was also the Kenya Defence Force which was approximately equivalent to Britain's Territorial Army. I joined as a Private but was promoted to Sergeant on the grounds that I was a Captain in the British Territorial Army Reserve. There were, thank goodness, very few drill parades. Weapons training and what might be called tactics in the bush were the main features.

The King's African Rifles were organised on a regional (Kenya, Uganda & Tanganyika) basis and were a first class Regiment in spite of almost 100% illiteracy among the Privates. The Officers were on secondment from British regiments and the NCOs were drawn mainly from the various tribes in East Africa, with a number of Nubians.

NAIROBI SCHOOL

Bernard Astley acquired the nickname Burbly soon after he first arrived at the co-educational Nairobi European School in 1929. The handsome young mustachioed batchelor evidently made quite an impression on some of the girls there. His full initials being B.A.A., a couple of them flirtatiously enquired what B.A. stood for. "Burbling Archibald, of course," he replied – and the die was cast.

His Recollections, however, were concerned with more serious matters:

The School at which I was to be responsible for the teaching of science was known as 'The Nairobi School', the only Government school for European boys and girls from age 6 to 18 years old. More than half the pupils were boarders, drawn from all over the Colony. The rest were day pupils resident in Nairobi and the surrounding district.

The main building had only recently been completed to the design of Sir Herbert Baker, a distinguished architect from South Africa. Boarding accommodation was provided in primitive wooden single-storeyed buildings in which there was no water-borne sanitation. The teaching staff were recruited mainly from Britain and South Africa, being graduate and primary trained teachers.

For my first term (October to December 1929) my teaching time-table – science and mathematics – was light because Watson, whom I was replacing, was not due to sail from Mombasa until early December. In these circumstances I was able to devote some time to learning Swahili from an Arab and to preparations for the teaching of science at the proposed new school for boys at Kabete, a few miles from Nairobi.

The Headmaster was an outstanding character, Capt. B W L Nicholson DSO. His strongest trait was devotion to duty, next his capacity for hard work. His First World War record was outstanding and in the Second World War, too old for war service, he was to become a Commodore of Convoys. In both conflicts, his ship was sunk under him. His character is best summarized by the motto which later on he was to choose for the Prince of Wales School – 'To The Uttermost'. He expected his staff, especially those resident, to work intensively during the term time and then in the vacations to relax, preferably away from the school on safari, or at the coast or with parent-farmers.

He preferred batchelors – wives were a nuisance on the ship! His attitude could cause irritation among the staff - especially those unused to boarding schools – but in the circumstances of Kenya at that time he was able to build up a remarkable esprit de corps particularly at the Prince of Wales School. Naturally there were grumbles mixed with admiration from some of the staff.

Temporary accommodation had been arranged for me at a small private hotel within reasonable walking distance of Nairobi School and not far from Nairobi Club which I had joined. It was a great advantage at this early stage to meet at the Club and hotel people who were not Government servants and to learn their views on the 'pampered Government Officials with all their privileges' and on the future of Kenya with its multi-racial problems.

I soon moved into shared quarters which were primitive but comfortable enough for a bachelor. The bedroom and sitting room were made of wood standing on cement supports to prevent the entry of white ants. There was a separate hut with a portable zinc bath which my servant filled at sunset with water from a bucket. It emptied onto the grass through a hole in the floor and there was a bucket latrine. There was also a separate kitchen to serve the four bachelors on the compound and a small hut to act as a dining room.

My salary was £400 p.a. which today sounds ludicrously small but in 1929, the purchasing power of the pound was much greater than in 1973 (when these notes were written). I was entitled to free quarters or house allowance in lieu. Also, locally produced food was very cheap.

A servant's wages were 20 Kenya shillings a month (the Kenya shilling being then on a par with a UK shilling) with free maize meal (posho) and some meat.

In a letter to my mother written on 9th March 1930, I gave my budget for the previous month. Here it is:
| | |
| --- | --- |
| Payment to my A/C in England | 3 |
| Mess bill & wages | 10 |
| 2nd hand car instalment | 5 |
| Garage charges | |
| Car insurance & tax | 3 |
| Sundries for bungalow | 1 |
| Poll tax | 2 |
| | --- |
| TOTAL | £32 |



This left me with KSh 48/= for sundries. I see that for March my estimated spending money would rise to KSh 100/=. This was quite adequate as a glass of locally brewed beer cost only 50 cents (sixpence sterling equivalent).

As early as 1925 it had been decided that a separate school was needed for the boys' secondary education. Just before I started work at Nairobi School (in fact, on the day of BA's arrival in Nairobi, 29th September 1929) the Foundation Stone was laid by the Governor, Sir Edward Grigg, of what was to become the Prince of Wales School, also designed by Sir Herbert Baker, and built at Kabete, about five miles out of Nairobi and some 500ft higher in altitude. Originally destined to be re-named Kabete Boys Secondary School on moving to the Kabete grounds, we have Capt Nicholson to thank for the more appropriate and prestigious name of the Prince of Wales School.

My main headache was equipment for the new science laboratories. The apparatus and chemicals at the Nairobi School had to be retained for what would become the girls' secondary school. Kenya had entered one of its not infrequent financial crises and little money was available. I prepared indents for the Crown Agents but was instructed by the Education Department to reduce them by more than half and to improvise locally for the rest. Several years elapsed before we were able to equip the two laboratories to a modest standard.

This was typical of economies which had to be made by all Government Departments – Public Works, Medical, Forestry and so on. In fact from the financial aspect the new school could not have opened at a worse time, and the most niggling economy had to be practised. However it was useful practice for the war-time economies to come when every square centimetre of exercise books and loose paper had to be written on – margins and covers as well.



Perhaps as an antidote to the 'headaches' caused by a parsimonious government, Astley took up hockey, a sport which he continued to enjoy playing and refereeing for many years.





Nairobi School Hockey team, March 1930.
The masters seated are Norman ("Bull") Larby, J Twells-Gross, and Bernard Astley
(courtesy of Cynthia (nee Astley) and Alastair McCrae)



LOCAL HOLIDAYS & TRAVEL



Bernard Astley was not slow to implement Captain Nicholson's advice that staff should get away on safari during the school holidays. He describes a number of interesting trips, some in the company of fellow masters, in his Recollections.



In the Christmas holiday of 1929 I was able to spend a few days at the Silverbeck Hotel at Nanyuki. I travelled there by train because I was not yet sufficiently competent to drive on Kenya's tracks. This was an exhilarating time, close to the base of Mt Kenya, with wonderful walks and providing me with my first experience of natural vegetation untouched by the hand of man.

The 'long rains' of 1930 prevented any travel outside Nairobi and in August I was asked to help with a holiday camp at Likoni, opposite the South side of Mombasa Island. This was organized to enable children at the school whose parents had been hit financially by one of Kenya's financial crises, to have a holiday at the coast – 'sea-level sanity' was the catch phrase. The campsite was very picturesque and the staff were able to snatch time from their manifold duties to swim in the entrance to Kilindini harbour which in those days was free from sharks.




Bernard Astley relaxing in attractive company at the holiday camp at Likoni, 1930
(courtesy of Cynthia (nee Astley) and Alastair McCrae)
In September 1930, I visited Elburgon and Mt Longonot with Capt. Nicholson. He was fascinated by the latter, an extinct volcano. The view from the summit is magnificent on a clear day and during later years I missed no opportunity of visiting the mountain. (Mt Longonot was popular with the boys as well. As Tony Bond, Hawke 1942-47, writes: "We had plenty of freedom over weekends to wander far from school. I remember climbing Longonot, having bicycled out, scoff supplied by the school kitchen. Towns were out of bounds.")

In the Christmas holidays of 1930/31 Gillett and I made a long safari to Fort Portal, in the extreme west of Uganda. We took in our jointly-owned box-body car Gillett's 'boy', a tent, camping equipment, food and clothing etc. I was fascinated during this long journey by the great variety of climate and scenery. As far as I can remember we were travelling for about a fortnight, generally sleeping in our small tent. Fortunately at Fort Portal we made use of well-made bandas, for on our second night we were disturbed by grunts and snuffles. In the morning there was clearly visible the spoor of lion.

On another occasion we visited the Nimmo brothers who lived on the Kinangop plateau. The small cedar-built house and farm buildings were at an altitude of about 10,000 feet and suitable only for cattle. The days were wonderfully cool and the nights positively cold. On the North side were the Aberdare Mountains of which the highest peak was Niandarawa at 12,800 feet. The only way of reaching it was to drive from the farm to the base of the Aberdares and then walk. A party consisting of Gillett, Larby, the two Nimmos and myself with two or three bearers set off to tackle the ascent.

On our way we passed through magnificent forest, following the game tracks and guided by compass. Eventually we reached the top of the range and could see our objective. We now faced the most difficult part of the journey – a long stretch of bamboo forest with seemingly endless deviations from our compass course to avoid the impenetrable bamboos. Eventually they gave way to moorland where the going was much easier. We hoped to reach Niandarawa by nightfall (about 6.00 p.m.) but our pace grew slower with increasing altitude. I was the least used to the rarified atmosphere and had to force myself to keep going. The Nimmos were least affected as they were already used to living at high altitude.

The views from Niandarawa were magnificent, and Mount Kenya, golden in the rays of the setting sun, was a sight which I shall never forget. We gathered heather (yes, heather – Kenya style) and made a fire to warm ourselves and brew hot coffee. We were all weary and, after a picnic supper, burrowed down on the dry ground sheltered by some rocks to get some sleep. The temperature fell rapidly and the limited supply of blankets which we had brought was quite inadequate, even when supplemented by scratchy bracken. This was the coldest night I have ever spent and it seemed ages before the first sign of dawn. The remains of the coffee were heated and we were soon on our way back to the Nimmos' farm after a wonderful experience.

Bernard Astley (centre) with Johnny Nimmo (left) and "Bull" Larby, Niandarawa, Aberdares, 1931
(courtesy of Cynthia (nee Astley) and Alastair McCrae)




Astley's memories of the Aberdares will bring back similar memories to those O.C.s who camped there when undertaking their Kenya Regiment service. He continues:



By the end of 1930 I had become acclimatized to life on the Equator, had acquired a number of friends, was a member of Nairobi Club, played a lot of indifferent tennis, some Rugby (Oh! those hard grounds!) and seen something of East Africa.

I found the schoolboys were more responsible than in England because many of them were farmers' sons who during the holidays would help their parents in looking after the unskilled farm labour.

I had decided that I liked Kenya very much indeed and would be loath, in the future, to seek a transfer to another Colony.

This statement is significant for what is left unsaid: there was apparently no thought of returning to work in England. However, Bernard Astley proceeded on home leave in 1932, and, as was often the case, took advantage of that opportunity to court a bride, Barbara Sinton, whom he married at St Albans Abbey on 23rd July.





Bernard Astley and Barbara Sinton on their wedding day, 23rd July 1932
(courtesy of Cynthia (nee Astley) and Alastair McCrae)




Bernard Astley returned to Kenya with his bride in early August. The Recollections continue:



We travelled at the worst season of the year with the sea like a Turkish bath. However, after leaving Aden, the Indian Ocean was relatively cool and the ship's company revived. After the overnight train journey from Mombasa we were greeted in Nairobi by friends and by what Barbara thought was a flock of African sparrows. Alas, they were in fact a swarm of locusts!

We were glad to learn that furnished married quarters in the main school block were available. Our flat was small but pleasant – sitting and dining rooms, two bedrooms, kitchen, bathroom and the 'usual offices'. We were busy enough to prevent any feelings of home-sickness by such matters as the acquisition of a second-hand American Ford box-body car, 'signing the book at Government House', calls (not telephone but formal card-dropping) on the Director of Education, Herbert Septimus Scott, purchasing furniture in the Nairobi auction rooms to supplement the Government's issue of essentials, and so on.

On the lighter side there were formal dinner parties, moonlight picnics, dances at Torr's Hotel, tennis at Nairobi Club, films at the Empire Cinema in Hardinge Street, and occasional plays at the Theatre Royal, Delamere Avenue, played and produced by amateurs with some professional assistance.

An unwelcome innovation was the introduction of Income Tax. Up to this time revenue from individuals was raised by Poll Tax, a crude system but relatively easy to collect. Income tax was, understandably, strongly resented by those who were affected, but there were overwhelming reasons for its introduction. Perhaps the most important factor was the parlous state of the Kenya economy and H.M.G. was naturally reluctant to provide grants-in-aid to a colonial government.

We also participated in amateur theatricals and played in 'The Middle Watch' at the Theatre Royal.





Bernard and Barbara Astley in 'The Middle Watch', 1933
Bernard standing back row, second from right (in mess dress), Barbara seated second from right
Captain Nicholson standing front row, left. Mrs Nicholson seated second from left
(courtesy of Cynthia (nee Astley) and Alastair McCrae)



TRANSFER TO SCHOOLS INSPECTORATE AND A FIRST HEADMASTERSHIP



Clearly, Bernard Astley was an all-rounder who made a favourable impression on those he met and worked with. One can conjecture that Captain Nicholson, asked if he considered any member of his staff to be a suitable successor when the time came for his retirement, recommended Astley. And doubtless Mrs Nick was pleased to find that Barbara Astley was a fellow Thespian. Evidently, however, it was felt that Astley needed some broader administrative experience. His Recollections give some insight into the work of an Inspector of Schools and into the running of an Asian school.



On 13th April 1934, the Director of Education asked me to call at his office. He told me that I had the best chance of anyone of taking over from Capt. Nicholson as Headmaster of the Prince of Wales School. There were, however, difficulties in promoting me to that post as there were others Assistants with longer Kenya service. He asked me if I would like to have the opportunity of acting as relief for one of the Inspectors of Schools on leave, with the possibility at the end of two years or so of being appointed Headmaster. I said I would gladly accept the offer.

Arrangements were then made for me to see something of African education during the August holidays. Leave movements postponed my transfer and it was not until September that I was gazetted as Acting Inspector of Schools, and so we left the Prince of Wales School.

There were only about five or six Inspectors of Schools and one Chief Inspector (the holder of the latter post bore the appropriate surname of Wisdom). The Inspectors were stationed at Mombasa, Nairobi, Nakuru, Kisumu and Nyeri. They had to cover the whole Colony and the Nairobi Inspector was responsible, with the aid of a junior officer, for the administration of all Overseas examinations, mainly Cambridge and London Universities, as well as assisting with some policy work.

The accommodation provided for the Head Office, which could be described as 'early Colonial' was built of wood and corrugated iron. The staff included Europeans, Asians and Africans. Office hours were 8.00 a.m. to 1.00 p.m. and 2.00 p.m. to 4.00 p.m. Monday to Friday and 8.00 a.m. to 1.00 p.m. on Saturdays. We were all hard pushed and it was not uncommon for some staff to drop in on a Sunday for two or three hours.

About this time Mussolini was casting an eye on Abyssinia and my summaries of letters to my Mother (preserved in a 'letter-book') include:

1935
Sep 19
Italy and Abysinnia
Sep 26
RAF war
Oct 2
War rumours
Mar 11
War news & Europe

Towards the end of 1935 I was told that I would be posted to Mombasa in January 1936 to act as Headmaster of the Alla Dina Visram High School, the large Indian Government Indian boys' secondary school, when Frank White (the Headmaster) would be on leave in England. The intention of the Director of Education was that I would then go to England for my leave and that on my return I would become Headmaster of the Prince of Wales School on the retirement of Capt. Nicholson.




Bernard Astley with the staff of the Alla Dina Visram High School, Mombasa, 1936
(courtesy of Cynthia (nee Astley) and Alastair McCrae)
The teaching at the Alla Dina Visram High School was mainly based on rote learning. About seven hundred boys turned up each morning at 8.30.a.m. and school closed at 1.00.p.m. There was no afternoon school. There were very few out-of-school activities except hockey, which was played in the cooler time of day – 5.30 p.m. to 6.30 p.m.

The standard of hockey was high and all matches were played against the various men's clubs in Mombasa. The School Captain, O M Dutt Bowry, was a first class player by any standards and I greatly enjoyed refereeing the games and matches.

My social life was very restricted as we were almost penniless at that time. My recreation was confined to swimming at the entrance to Kilindini Harbour which then, but not now, was alleged to be free of sharks. Certainly I never saw one.

RETURN TO THE PRINCE OF WALES SCHOOL, AS HEADMASTER


Bernard Astley's service in the Schools Inspectorate and at the Alla Dina Visram School in Mombasa found favour with the Director of Education. As foreseen in 1934, this broadening of experience was seen as fitting him for the daunting task of succeeding Captain Nicholson. Astley recalls:

My instructions on arrival at Mombasa (after a period of home leave) were to return to the Prince of Wales School to take over from Capt. Nicholson. For personal reasons (including quarantine for his Scottish terriers) he had been granted an extension of service of three months. By this time the news had leaked out that I was to take over the School, so for one term there was the rather embarrassing arrangement of a Headmaster and his successor both on the staff.

However, Barbara and I were able to use the Headmaster's house which Nicholson had never used, preferring to live in married quarters in the main boarding block of the School, as had been his custom since it opened. (The Nicholsons lived in the flat later occupied by Storky Chadwick and other housemasters of Scott.)
Headmaster's house, early 1940s
(courtesy of Cynthia (nee Astley) and Alastair McCrae)
Astley's enthusiasm for hockey, sustained in sultry Mombasa, did not die away on his return to the cool highlands:

In January 1938 a hockey team comprised of players from South Africa and Rhodesia visited Kenya to play a series of matches. The standard of hockey was high in Kenya because the Indians were superb players. The game was played on murram, a natural formation of soft red rock which when spread and rolled gave a wonderful surface – flat, with no bumps and provided a good grip for rubber-soled boots or shoes. It was used for hockey pitches and hard court tennis. It was also widely used for road surfaces.

The Indian game was very fast and accurate – the ball was pushed rather than struck, except when shooting or clearing from the circle. After the War we had visits from Indian teams which included some of the world's greatest players. Their skill and speed were amazing. I was very fond of hockey but only as a second class player – good enough for the 'Gymkhana' Club team.

The testimony of Old Cambrians indicates that Bernard Astley ran a well-disciplined school and that he proved to be a worthy successor to Captain Nicholson. Gordon Blake (Hawke, 1937-40) writes of the transition:

There had been a change of headship when I arrived: Captain Nicholson had been replaced by Mr Bernard Astley. It was a well-disciplined school under each of these headmasters in turn and I felt proud to be a pupil there.

Brian McCabe (Grigg, 1942-45), who enjoyed the Swahili nickname Mkebe (tin can), testified to the continuation of the flag parade tradition introduced by Nick:

Memories of my time at the POW are all positive. I doubt we could have had a better education anywhere. Discipline was strict and administered without fear or favour.

At 0810 the bell in the clock tower summoned assembly by classes in the corridors facing the Quad and the Flag was raised as reveille was sounded by the bugler. Classes then marched to Assembly in the Hall as the school band played in the Quad. There was a short address and prayer followed by a hymn, accompanied by Mrs Stokes (French teacher) on the piano. The one hymn that was always sung with great gusto on the last day of term, commenced 'Lord dismiss us with thy blessing.......' and pupils then dispersed to their respective class rooms.

At 1800 the 'Retreat' was sounded and the Flag lowered. As this was in progress everybody, wherever they happened to be, was obliged to stand to 'attention', those failing to do so copping it.

Membership of the O.T.C. (Officer Training Corps), as the cadet corps was called in those days, was compulsory, as was the playing of sport, and could only be avoided by the intervention of a parent.

Bernard Astley as headmaster of the Prince of Wales School at the Empire Day celebrations c. 1938
(courtesy of Cynthia (nee Astley) and Alastair McCrae)




And Robin Stocker (Hawke, 1943-1946) tells us,



Mr. Bernard Astley, 'Burbly' was a disciplinarian and was extremely strict, with a very quick temper. He had the respect of all the boys. His ONE hate was smoking, and one could see him tramping about miles away from the school wanting to catch boys smoking. If he caught someone twice he would be expelled. We had many privileges, and he worked hard to have well educated and disciplined pupils

The valley to the north of the school played a large part in boys' lives. The original alignment of the Nairobi - Nakuru railway ran close to the school boundary up to Kabete station. As Ray Birch (Hawke/Grigg 1942-46) writes,

Memories: initiation ceremonies which included the dreaded slide, pushing a coin along the railway line with one's nose, the pill made up of unmentionable ingredients and swallowed by newcomers, duckings, disembarking from the train from Uganda which stopped outside the school to disgorge pupils from Uganda and points en route, greasing said railway lines, waiting for steam engines heading upcountry from Nairobi to lose traction on the gradient and wheels spin uncontrollably (this was a caning offence I think but great fun), putting 10 cent coins (they had a hole in the centre) and retrieving the flattened object after it had been run over by the train. At the time, the Kenya/Uganda railway line passed through Nairobi via the DC's office and up past the school. It was later of course re-routed to its present location.





Offloading boys' baggage from a train in the valley – January 1931
(courtesy of Cynthia (nee Astley) and Alastair McCrae)



WAR AND ARMY INSTRUCTION CAMP AT NAKURU

Astley's Recollections continue:

My letter-book records the build-up to war. Here are some examples:
1938
Feb 28
Disturbing news from Europe
Mar 29
Chamberlain speech
Sep 12
War scare
Oct 3
War precautions, etc. Tanganyika
1939
Jan 30
Chamberlain (second) speech
Feb 14
Air raid precautions




The 1952 edition of The Impala contains a full account of how the Second World War affected the Prince of Wales School. It notes that:



When the School reassembled in September 1939 war had already been declared. There were at once new faces on the staff - several masters had been called up and were replaced by the first group of the many ladies who taught here during the war and post-war years. The Governor authorized the building of a corrugated iron dormitory to the west of the gymnasium. Those in the know still call it "Lacey's Lhandies" in somewhat plaintive memory of the Director (of Education) of those days. It was urgent necessity that forced such a building upon us as an ugly neighbour to the fine buildings of Sir Herbert Baker, but little did the unsuccessful protestants of those days realize that the "tin dorm" was but the first of a long succession of what are so erroneously known as "temporary buildings."





Lacey's Lhandies (Tin Dorm, Intermediate/Fletcher House) in 2002
(courtesy of John Davis)



There was, however, a reassuring degree of continuity. Astley continues:

Apart from these changes, life went on much as usual .......



This included the boys' habit of attempting to take a rise out of new staff – female this time. As Robert Stocker mentions,



"We had a French teacher who we respected, and would not try and upset her; except once we decided to make her an April fool. I was picked. She came into the class to start her lesson and I came running in after her and said, "You're required on the telephone Miss Ma". Her answer to me was, "Thank you, Stocker, but I am not to leave a class once I've started, so sit down will you".

Ominously, the Impala continued: "Not until the second term of 1940 did the fun begin."

As Astley explained in his Recollections:

As far as British East Africa was concerned, the danger was the presence of Mussolini's Troops in Italian Somaliland. On 10th June 1940 he declared war and Italian troops were ordered to occupy Abyssinia. Kenya was immediately put on a war footing. By this time South Africa had sent both troops and a squadron or more of the South African Air Force.

The Prince of Wales School was closed as a temporary measure (in May 1940) because it was a prominent target for aircraft. In June 1940 the Governor agreed that I could be released from my civil duties and I was sent in June to a military camp in Eldoret where there were a number of recruits and some, like myself, were reservists. I was of course treated as a private soldier, issued with a uniform and a blanket or two and spent a few days going through tedious drill. My main recollections are of the cold, wet weather, damp clothes and leaking huts, erected miraculously quickly by Indian fundis and the speed with which the camp had been built – no doubt the scheme had been prepared earlier.

The Impala of 1952 described Astley's transfer from the school to the army in rather more histrionic terms, and indicates how his military experience ten years earlier in St Albans led to rapid re-promotion:

Early in June 1940, Mr Astley holding the rank of Captain in the T.A.R.O. (Territorial Army Reserve) managed – by what specious arguments we know not – to persuade the powers that be that his work in the army would be of more service to the colony than his Headmastership. Moving with the secrecy and swiftness that are the features of modern warfare, he entered Eldoret as a private, only to be exhumed thence after a few days and sent to Nakuru as an instructor with his proper rank of Captain.

Astley also recalls that "exhumation" in his Recollections, and goes on to describe the remainder of his army service:

I was at the Eldoret camp for only seven or eight days before the adjutant received a message from Staff HQ in Nairobi that I was 'called up' with the rank of Captain and I was to report at Force HQ in Nairobi. There I was informed that I was posted to the East African School of Instruction (known in slang terms as EASY) at the Agricultural Show Ground at Nakuru to help train young European men as officers for the King's African Rifles.

I had a few days in Nairobi before the first course at Nakuru was due to start and most of that time was spent in getting kit, khaki uniform, a folding camp bed and a collapsible canvas chair. I reported to the Show Ground expecting it to be in a state of chaos. Far from it – additional buildings had been erected to supplement those already there, ablutions installed, additional water mains laid on and so on. The quarters allotted to me consisted of a bull-shed (for one bull!). The only fitting was a bull-ring fastened into the wall.

Astley took the relegation from Headmaster's House to Bull-Shed with a commendable degree of stoicism:

This small shed proved to be an excellent bedroom and study. There was just room for my camp bed and chair, a small table for the preparation of lecture notes. My camp basin and stand were outside on the grass. Electricity was soon installed. The building was of stone with a thick thatched roof and in consequence was delightfully cool. I became very fond of my bull-shed in a pleasant part of the Show Ground, conveniently near the Officers' Mess. This was my home for six months and a very comfortable one too. (I have no records in my letter-book about the Nakuru camp as any mention of military activities was naturally strictly prohibited.)

The Commandant of the School of Instruction was General Lewin, a retired army officer who had settled in Kenya after retirement. He had a wonderful record in World War I but was too old for active service in 1940. He was responsible for discipline and overall direction. His second-in-command, Colonel Butt, a regular army officer, was responsible for the training and instruction of the officer cadets. They were all Europeans drawn from the East African territories and a few from British Somaliland and Zanzibar. Their ages ranged from early twenties to forties. The majority had some knowledge of Swahili and all were required to attend classes either to learn or improve their knowledge of the language.

The men were organized into groups of about 15 each under the direction of an instructor, an officer generally of the rank of Captain. The course was extensive and lasted for three months. The days started with reveille at 6.30 and ended with a lecture of a general nature after the evening meal. There were a number of specialist officers who were up-to-date with the latest developments in arms and equipment. Instruction was intensive – three months to turn a civilian into a junior officer.

In early September, at the end of the first course at Nakuru, all the instructors were given a week's leave which I spent very pleasantly at Mombasa where I was able to wash away the dust of Nakuru by bathing in the Indian Ocean in the coral reefs – safe enough from sharks. The time passed very quickly and once more I was back in the bull's pen on the Show Ground, ready for the second course. Fortunately it had rained and some of the dust had settled.

Shortly after the start of the second course the Instructors, Officer Cadets and all military personnel were ordered at short notice to fall in – nobody was informed of the reason. After a brief wait a staff car was driven onto the parade ground and out stepped General Lewin and General Smuts, the great soldier who had fought against the British in the Boer War and with us in 1914-18. It was no doubt due to him that the South African soldiers had been sent North to assist the campaign against the Italians in East Africa.

THE PRINCE OF WALES SCHOOL AT NAIVASHA

Meanwhile, the school was passing through an unsettling period. As the metaphorically-gifted (but unnamed) chronicler in the 1952 Impala notes:

So, it was upon the unfortunate Mr Lindahl, then Acting Headmaster, that the blow fell just after tea on 17th June 1940 when an army doctor and a bevy of nurses arrived demanding not less than fifty beds the same night for the wounded or convalescent soldiers. In spite of the shortness of notice half the boarding block was handed over that evening; ten convalescents arrived the flowing day. The military octopus having grasped the School in its tentacles then squeezed again and demanded the tuition block and so a stage in the life of the school came abruptly to an end. Within a week however the next chapter opened – a divided existence that was to last to the end of the following year (1941).

Astley describes that "divided existence" as follows:

The school had been split into two sections. Day boys were given accommodation in a large primary school in Nairobi (Nairobi Primary School, where the girls of the Kenya High were also accommodated) whose Headmaster (the Rev Gillett) had been for some years a master at the Prince of Wales School. For the boarders a small country hotel had been commandeered on the shores of Lake Naivasha. (This was Spark's Hotel, later known as the Lake Hotel. There was a term's delay in getting the Naivasha section started, during which some boarders who lived near Nairobi became temporary 'stinkers').



Spark's Hotel, Naivasha
(courtesy of Cynthia (nee Astley) and Alastair McCrae)


Amongst the boys, the general feeling, predictably, was that the 'real men' went to Naivasha while the 'wets' went to the Nairobi School. As Peter Pegrume (Grigg 1939-44) put it,

PoW Day Scholars "Stinkers" went to the Kenya Girls High School then known as the "heifer boma" for a couple of years. This was a rather traumatic period for us as we had to take a lot of ribbing from the other part of the school which had been transferred to the Lake Hotel at Naivasha. The school life that us boys had grown used to at Kabete was all turned upside down and we had to adjust to women teachers and young "ladies" dominating the now mixed classes. This did not augur well for our academic future.

Meanwhile, the academic future of those in Naivasha was secured by means which were, at times, unusual. John Cowan (Grigg/Hawke 1937-40) tells us

I took the School Certificate examination under an acacia tree in the beautiful garden by the lakeside.

Not surprisingly, many in the Colony felt that Astley's proper place should be at the school rather than in the army, and the impressionable Governor (Sir Henry Moore) was persuaded to reverse his decision, as recalled in the Recollections:

Towards the end of the second course I was informed that the parents of boys at the Prince of Wales School had petitioned the Governor to arrange for my return to my civilian post as Headmaster. I was not consulted, but I was told by General Lewin that when the course ended I would revert to my civilian post. This had been arranged at a high level, he said, and there was nothing I could do about it.

So, at the end of the second course I changed into civilian clothing and drove to the former Spark's Hotel where there were a hundred boarders. The Public Works Department had run up temporary classrooms made of sisal poles from a neighbouring estate. Temporary cooking arrangements had also been made, a well had been dug to provide water for washing and cleaning. An ox cart with a large zinc coated tank went daily to Naivasha, about three miles away, returning with water for drinking and cooking. The place had been used as a school for one term and was in good running order.

The young schoolboys enjoyed the change from Kabete but the older ones missed the facilities for games and practical work in the carpentry shop and the laboratories. There were however compensations such as a limited amount of boating, exploring the extinct volcano of Mount Longonot and watching game – mainly buck, many birds and also hippo.

We did our best to use the resources available and I think we succeeded in living up to the school motto 'To the Uttermost'. We were literally in the bush. Were we to keep the boys within a relatively small perimeter or to allow them more liberty at some risk from wild animals and snakes? With the prefects' advice we laid down certain rules. Probably the most important was that no boy should leave the compound by himself - he must have at least one companion - and then only at stated times and reporting to a prefect the intended route.

Playing fields, rather primitive and uneven were laid out and a few matches were played with teams from military camps. Three or four rowing boats were available but the water in the lake was not clean enough for swimming. Food was ordered in bulk from Nairobi and sent by rail to Naivasha and there collected by the School lorry. We were not completely cut off from civilization and we had a number of visits from parents.

A note in my letter-book states 'schoolboys capture Italian prisoners'. A large number of Italian Prisoners of War were taken during the Abyssinian campaign. I do not remember the details of the capture but I think that some of the older boys out on a Sunday afternoon walk in the bush spotted some POWs and came back to the School to telephone the particulars to the military camp at Gilgil and the prisoners were then caught.

Among the pupils at the School was Prince Paul of Yugoslavia. His family had taken refuge in Britain and he had been sent, presumably for safety, to Kenya.

The Impala of April 1942 informs us that Bernard Astley had the opportunity while at Naivasha to indulge his fondness for excursions in and around the Rift Valley – this time with boys in tow.

Life at Naivasha was not all hard work. In addition to excursions on the lake in craft of varying degrees of seaworthiness, we were taken in the School lorry on picnics to Crater Lake, Hell's Gates, Eburru and the Kinangop. Longonot was scaled in rapid time, and the conquest of the Nyeri gap in the Aberdares presented no difficulty to our now thoroughly-trained mountaineers. We should like to thank Mr Astley for devoting so much of his spare time to these excursions…

Nor were the boys isolated from current developments in the outside world.

Lectures were given by Lieut. Sinton (Bernard Astley's brother in law, serving with the King's African Rifles) on Palestine; by Capt. J. Field on Nigeria and Malta; by Capt. Blain on the Italian Somaliland Campaign and by Dr L.S. Leakey on the Early History of the Naivasha District. Early this term, Mr C.E. Donovan addressed senior forms on African Education, while shortly afterwards Sir Geoffrey Northcote, K.C.M.G., recently Governor of Hong-Kong, told us something of Japan and Japanese history.

RETURN TO KABETE

Following the defeat of the Italian forces in Abyssinia, Somalia and Eritrea in 1941, the rustication to Naivasha drew to a close. Bernard Astley's Recollections continue:

In November of 1941 I attended a meeting in Nairobi of the Prince of Wales School Committee to endeavour to hasten the return to Kabete. We had outgrown the accommodation available at Naivasha and for the sake of the boys' education it was essential to regain possession of the buildings and facilities at Kabete. The difficulty was to persuade the Army to relinquish them. Eventually it was agreed that the buildings be handed back by the end of 1941 and that extra temporary wooden huts should be built immediately for class-rooms and additional boarding accommodation.

When the School re-assembled at Kabete in early January 1942, the main problem was staffing, not so much on the teaching side where a number of women teachers, some being masters' wives were available, but we had difficulty in finding competent Housemasters. This was inevitable in wartime. We were however fortunate in having some excellent prefects who were invaluable in assisting their Housemasters to keep things on an even keel without hectoring.

Robert Stocker recalls of this time:

The school was a Military Hospital at the beginning of World War 2, and huge underground air shelters were built. For the first two terms at this school, instead of sports, we had to dismantle and fill in the air raid shelters. The under ground shelters as far as I can remember were to the right when facing the clock Tower. In about 1944, wooden classrooms were built where the shelters had been. The air raid shelters were trenches in the ground about 8 feet deep. The sidings and roof were wooden logs and the roof was covered with sand bags to ground level. They were not noticeable until one was right on top of them. They were very sturdy and well built. I should think they would have given a certain amount of protection in an air raid but not from a direct hit. I have written the above from a vague memory of those days. I do remember there were a few branches leading away from the main trench.

Astley's Recollections continue:

The number of boys in the School had greatly increased since the beginning of the war, the main reason being the reluctance of parents to send their children to the UK with a dangerous journey by sea. So the school continued to grow and there was considerable over-crowding in the teaching spaces and also the boarders greatly out-numbered the day boys because there were no secondary schools up country or at the coast for European boys.

The Public Works Department was not able to build in stone as priority was given to work of military importance. My objection to these temporary buildings was that they would remain indefinitely, but in spite of objections from the School Committee and staff, 'temporary' buildings were built and some of them were still in use when I left Kenya in 1955. (Astley's prognostication was fully justified. These buildings were famously described as ancient temporary buildings by Philip Fletcher in his Queen's Day Speech in 1959. They are visible in the film Out of Africa, made in the 1980s.)

The School was beginning to suffer from a shortage of competent staff. Two or three teachers from the UK were recruited but proved to be more trouble than they were worth; two were unreliable and one had to be invalided from the Colonial Service.

Our modern languages teacher, Luckham, a first class schoolmaster in every aspect of his duties had enlisted. I recorded on 16th July 1943 'Luckham reported missing'; on both 21st and 30th July 'no news of Luckham'. Then on 15th August we learned that the troopship he was travelling in had been sunk by a Japanese submarine. He was a great loss to the School and also to his Regiment.

The supply of school materials for teaching purposes was very difficult owing to shipping problems, whether from the UK or South Africa. Food on the other hand was plentiful because the Government had encouraged local production of foodstuffs, not only for the local inhabitants but for the large number of soldiers who were training in Kenya. Sometimes however there were shortages. For example in April 1943 I noted that rationing was having an adverse effect on the schoolboys' gain in weight. If my memory is correct the rains were later than usual and on 8th June I noted 'no rain at Kabete, but all around'.

By 1943 the German submarine campaign against cargo steamers became acute. The major effect was of course felt in Britain but Kenya also suffered in some respects and there were many shortages. Self-help became more a matter of urgency and some essential goods were produced. I noted in October 1943 a visit by a party of schoolboys conducted by me to see locally made war-time pottery for table use. It was crude but useful.

The Impala of 1952 gives further details of wartime problems:

Other shortages too – food, equipment, stores – all added to the difficulties. For several terms boys had to be asked to bring back with them not only bedding but also plates and cutlery, and once the beginning of term was postponed because the requisite stores had not arrived from England. One question however proved more thorny than all these, that of boarding accommodation……For a time, a house on the far side of Sclater's Road was in use and known as The Hostel. (A new boarding block) was designed by the Government Architect, Mr. Dangerfield, who, aided by practical suggestions from masters and boys, finally evolved a straightforward and simple plan for a house to hold fifty-two boarders (which was named Rhodes house). Though less pretentious than the original Baker building it proved practical and adequate and it has been the prototype for three other boarding blocks (Nicholson, Hawke and Grigg) at the Prince of Wales and for several at various primary schools up country. (One of these was New Dorm occupied by the middle stage primary boys at Nakuru School, where the equivalent room to that used as a prefects' study at the POW served as a store for tuck, which was doled out at a rate of 3 sweets per diem.)





Newly built Rhodes House, 1943 (courtesy of John Walsh)





It is interesting to note that the boys were encouraged to make practical suggestions concerning the design of the new boarding block. It will be recalled that while at Naivasha, prefects gave advice on school rules. Evidently, in a pragmatic manner and without fanfare, Astley encouraged the participation of boys in the running of the school.



PROMOTION TO CHIEF INSPECTOR OF SCHOOLS



Some ten years after Astley's first move to the schools inspectorate, the likelihood of a permanent transfer to the post of Chief Inspector arose. Presumably the powers that be reckoned that as a professional educator with skills ranging from classroom teaching to managing teachers and dealing with parents, together with enthusiasm for sports (particularly hockey!) and military experience, he had the qualities for a job requiring administrative skills, decisiveness and tact. As he wrote in his Recollections:



In January 1944 I mentioned to Mother the possibility of promotion to Chief Inspector of Schools, an office which really combined two posts – Chief Inspector and Deputy Director of Education. The Director explained that the appointment could not be made until a new Headmaster had been selected. It would be necessary to recruit from Britain because there was no suitable person on the very depleted staff of the Education Department.

By the end of 1944 it was clear that the war in Europe must end in a few months and I was informed that the Colonial Office were arranging for the recruitment of my successor and that I would transfer to my new post at Head Office within a matter of months.

Bernard Astley left the Prince of Wales School in December 1944 and records that he was given a leaving present:

The writing bureau had been a generous and handsome leaving present from the boys. The staff had contributed to a matching chair.

The 1945 edition of the school magazine, The Impala, contains this tribute:

It as with very genuine regret that we heard we were to lose Mr. Astley on his promotion to the office of Chief Inspector of Schools. Mr. Astley first joined the Education Department in September 1929 when he was posted to the Nairobi School as Senior Science Master. He occupied a similar post at the Prince of Wales School until 1934, when he received his first promotion, joining the administrative staff as Inspector of Schools.

When Captain B.W.L. Nicholson, R.N. retired in 1937, Mr. Astley returned to the School as Headmaster, and except for a short period spent in the Army in 1940 remained here until the beginning of this year.

Prince of Wales School Statistics
| | | | | |
| --- | --- | --- | --- | --- |
| 1937 | 148 | 102 | 11 | 10 |
| 1938 | 157 | 109 | 10 | 20 |
| 1939 | 191 | 134 | 12 | 27 |
1940-1 At Naivasha

| | | | | |
| --- | --- | --- | --- | --- |
| 1942 | 194 | 149 | 12 | 32 |
| 1943 | 282 | 207 | 17 | 39 |
| 1944 | 355 | 266 | 21 | 57 |

These bare figures illustrate the growth of the School during Mr. Astley's Headmastership. The School of 1937 has swollen to (in 1945) three times its size, partly because parents have been unable to send their children abroad, but mostly because of increased settlement in Kenya and Tanganyika after the 1914-18 war. From 1942 onwards Mr. Astley was continually faced with the problems of insufficient boarding accommodation and shortage of staff, and it is impossible to speak too highly of his administration during this difficult period. Wooden huts now sprawl hideously over the grounds, but when these monstrosities have disappeared, we shall still be able to point with pride to the Rhodes-Nicholson block, and say "This was built in Astley's time."

Mr. Astley was an indefatigable worker, who never spared himself in the interests of the School. He was always ready to give help, as well as advice, to those who needed it. We shall always remember his constant cheerfulness and enthusiasm. He takes with him the heartiest good wishes of boys and staff for his happiness and welfare in his new work.





"Wooden huts now sprawl hideously over the grounds"
- Intermediate House, Wooden Dorm, 1961 (courtesy of John Picridas)





Bernard Astley started work in the Education office on 2 January 1945, leaving "Bush" Forrest as Acting Headmaster of the Prince of Wales School until October. Astley proceeded on leave two months later, as recalled in the Recollections:



I had been in Kenya for about nine years without Home leave. The Government was anxious to clear the backlog of leave and insisted that I must take some of what was due to me. (This had to be taken without his wife and two children, who proceeded on leave by ship the following year). On 3rd March 1945 I travelled by rail to Kisumu, spent the night there and the next day boarded a flying boat for Poole Harbour. There were no luxurious seats or anything of that kind, the main object being to keep the aircraft as light as possible to carry the maximum load of passengers and cargo. We flew at about 5,000 ft and were never far from the Nile on the route to Cairo. We stayed overnight in hotels which were comfortable enough. Wartime restrictions of food and drink were not noticeable until we reached England.

Naturally the Colonial Office wished Astley to be involved in the recruitment of his successor as headmaster of the Prince of Wales School. Although he was not a member of the selection board held on 28 March 1945, he met all three short-listed candidates. Christopher Cox, Educational Adviser to the Colonial Office, wrote on 24th March 1945 to the candidate who was eventually selected, Philip Fletcher, "You will like Astley, the late headmaster, who will be on tap for information on Wednesday." (CO1045/110). Astley evidently concurred with the opinion of the Selection Board: the telegram from the Secretary of State for the Colonies to the Governor, Sir Philip Mitchell, informing him of Fletcher's appointment, includes this sentence "Astley saw all three candidates separately and thought Fletcher the most suitable."

Bernard Astley arrived back in Nairobi on 15 June to take up his post as Chief Inspector of Schools. His Recollections terminate at this point, but entries in his letter-book refer to some of his activities and preoccupations:

1945
June 15
Arrived Nairobi
Aug 13
VJ Day Office chaotic
Oct 23
Fletcher's arrival as H M of P o W Sch. Hot, muggy - rain?
Dec 10
Old Boys' cricket match
1946
Mar 26
Old car hanging in & now reaches 80,000 miles
July 4
B's telegram to say arrived (in England on Winchester Castle)
Sept 9
Old Cambrian Society
1947
Feb 5
B's arrival Kisumu (after 5 days' delay taking off from Poole Harbour by flying boat due to ice)
Mar 16
Bought new car – sold old Ford A2514 for £95
Apr 3
Nine lions seen
June 8
No luck with Derby
June 29
(News from Harvey of Mother's illness). Visit to Mombasa.
July 4
Dr Lyon's visit to Kenya. Trip to Limuru. C's dolls house
This is the last entry in Bernard's letter-book. His mother died from the illness that his brother Harvey had reported on at the end of June.

Bernard Astley at Delhi Road School, Nairobi, prize giving, 30th December 1951
(courtesy of Cynthia (nee Astley) and Alastair McCrae)





Astley's promotion to the Inspectorate did not terminate his connection with the Prince of Wales School. No doubt he continued to have unofficial contact with former colleagues, and on at least one occasion he made an official visitation. As the ever-informative 1952 Impala states:



In May 1951 the School was visited by a panel of Inspectors, led to our great pleasure, by Mr Astley. After many pages of remarks both critical and complimentary, they were led by what they had discovered during several hectic days to conclude their report in these words: "To foster a sound tradition and a feeling of pride in a school whose pupils are of many nationalities drawn from all over East Africa, and to attain a high standard of scholarship with boys of varied intelligence are very difficult tasks. The Headmaster and his staff have achieved a creditable measure of success and we should like to take this opportunity of congratulating them."

Bernard Astley's son in law, Alastair McCrae, describes the rest of his service in Kenya and his retirement in England, as follows:

Had they been completed, Bernard's 'Recollections' would have continued to show him living a very full life: appointment as Deputy Director of Education, transfer to a newly created post of Civil Secretary to the Kenya Police during the Mau Mau Emergency, Cynthia's marriage in 1955 followed by his retirement to Harpenden.

Retirement was nominal. Bernard worked in the Education Department at the Colonial Office and later at the newly formed Department of Technical Co-operation. For this work he was awarded the OBE.

He was much involved with St Albans School, becoming Chairman of Governors, in which role he raised substantial funds for a new Assembly Hall and science block. His service to St Albans School both as a young man and in his retirement years was marked in a unique way when a room in the Abbey Gateway (the oldest part of the School) was dedicated to his memory and called 'The Astley Room'.

In January 1963, on the occasion of Bernard Astley's receiving the O.B.E. (Officer of the Order of the British Empire), the Herts Advertiser published this article which, notably, provides further information about his service in the Department of Technical Cooperation:

OBE FOR AN OLD ALBANIAN - Mr Bernard A Astley of Harpenden

Mr Bernard A Astley, a Harpenden resident who has been Principal of the Department of' Technical Co-operation at Whitehall since it was set up in July 1961, has been awarded the O.B.E.

Mr Astley, aged 60, who is married with a son and daughter, lives at 10 Walkers Road, Harpenden. He was educated at St Albans School, where he became Head Boy, and Birkbeck College, London University. He later taught physics at St Albans School from 1925 to until 1929, under Headmaster Mr. E Montague Jones, and was a founder member of the Old Albanians Rugby Football Club.

In 1929 he was appointed to the Kenya Education Department by the Colonial Office and served there until 1955, being Headmaster of the Prince of Wales School from 1938 until 1944, although between 1940 and 1941 he was released for war service. He was the Chief Inspector of Schools, Deputy Director of Education, and, for part of the Mau Mau emergency, he was Civil Secretary to the Kenya Police.

In 1955 he returned to live in Harpenden, where Mrs Astley had lived as a girl.

Mr Astley joined the staff of the Colonial Office in 1956 in a temporary capacity. He worked there until the Department of Technical Co-operation was formed. And in both these offices his work was concerned with assistance to education overseas.

In 1959 he attended the first Commonwealth Education Conference at Oxford and the second at Delhi last year. In both these cases he attended as Joint Secretary of the United Kingdom Delegations, which also included Colonial Representatives.

He was also the Joint Secretary of the Commonwealth Conference for the teaching of English as a second language, when the conference met at Makerere College, Uganda, in January 1961.

The Government department in which Mr Astley is now working was set up to provide technical assistance – staff, doctors. engineers, equipment and expert advice – to under-developed countries.

Mr Astley is now a Governor of St Albans School, and a member of the Committee of the Old Albanian Club.

Astley's last few years were clouded by Alzheimer's disease and he died on 14th September 1978. His widow, Barbara, now aged 95 (in 2006), lives in a Nursing Home in Kent.

An obituary, published in The Albanian and written by the Headmaster, Frank Kilvington, besides summarising Bernard Astley's career, includes these words about his personality:

Above all, Bernard Astley will be remembered as a person of outstanding kindness and unhesitating loyalty. Many, including myself, benefited from these qualities, and came to regard him as a true friend. He was fair yet generous in his judgements, warm in the defence of those principles in which he believed, yet modest in his demeanour. We mourn him as one who gave much to his generation.

These words are amply borne out in Old Cambrian Colin Newman's tribute to Bernard Astley printed below.

ACKNOWLEDGEMENTS




Cynthia McCrae (née Astley) and Christopher Collier-Wright study Bernard Astley's
photograph albums and papers, Kimpton, Hertfordshire, January 2006 (courtesy of Alastair McCrae)
Steve Le Feuvre (Clive 1970-75), Webmaster and Secretary of the Old Cambrian Society (U.K. Branch), together with the editor of this feature, Christopher Collier-Wright (Hawke 1954-59), gratefully acknowledge the kind cooperation and valuable assistance provided by:
Barbara Astley, for her support and encouragement and for making available her late husband's papers and photographs.
Cynthia and Alastair McCrae for their work on this material.
Betty Scammell, Archivist, and Jane Galloway, Headmaster's PA, St Albans School, for seeking out and providing material published in The Albanian.
Martin Langley (Nicholson, 1956-61) for his research among back copies of the Impala Magazine currently on loan to the Impala Project.
Paul Johnson, National Archives Image Library Manager, Kew, Surrey.
Old Cambrian contributors living in many parts of the world.
Peter Johnson (Clive, 1937-43) for information concerning the war years.




Old Cambrian Recollections and Readers' Comments





A tribute to Bernard Astley by Colin Newman (Hawke 1956-61)



It is said 'the child is father to the man'. As a child, one does not realise it at the time, but looking back at the formative influences in my childhood, I know I benefited greatly from the generosity and kindness of Bernard Astley and his wife Barbara long after he ceased to be Headmaster of the Prince of Wales School. The key qualities that make a great school master, a keen desire to see the intellectual, moral and spiritual development of the young people in his care, still shine through even when someone such as Bernard Astley had moved on to further things in his career. As one who benefited from the influence of this kindly schoolmaster as it were 'out of due season', I asked to have this tribute to him added to the record.

From the age of six till I was about eleven, Bernard Astley's son Philip was my best friend at Westlands Primary School in Nairobi. I greatly enjoyed visits to Philip's home and being taken to the game park with him and on other outings. His Dad was great fun and I can remember him getting me to try a pear for the first time. As young, pre-pubescent boys 'hating girls' at the time, in the best 'Just William' tradition, we were baffled bystanders at the inexplicable courting activities of Alastair McCrae wanting to take out Philip's older sister, Cynthia in his Singer sports car! Happy days they were when spent under the care of my best chum's parents. My own parents were in poor health, my Dad was an impecunious missionary; especially in my teenage years, he suffered from psychotic paranoid depression and my Mother faced several physical ailments with great fortitude, often bed-ridden and in pain. With great kindness and tact, I can now see how Bernard and Barbara Astley were able to give me various 'treats' and other life-broadening experiences as Philip's chum which they knew my parents could not afford. I know my late parents were very grateful to them.

The Astleys returned to live in Harpenden in England at the time I went up to the Prince of Wales School. Philip went to St Albans School, but about four years later the Astleys most generously invited me to stay the summer with them in England. This gave me my first opportunity to visit England and see the sites of London with Philip as my guide. At the end of the visit I was also able to meet for the first time my parental grandfather, my father's four brothers, their wives and my fourteen cousins. My Mother used to tell me 'I left Kenya as a boy and returned as a man', so great was the noticeable increase in my self confidence following this great holiday I had had in England under the kindly and generous influence of Bernard and Barbara Astley. Later, aged 19, when I arrived in England as an overseas student to take up a place at Leicester University it was to the Astleys I went for a short stay on arrival in the UK. Philip was about to go up to Cambridge. I was so pleased when Bernard suggested he take us all on a day visit to Leicester to look at the University where I had been accepted from abroad, before I moved into digs in the city. Such was his concern to ease my passage into higher education and to offer me his interest and encouragement 'in loco parentis'. As the first one in my family to go to university, it was great to know I had the backing for my choice of subject and University from such a distinguished man. I went on to get 'a first' in psychology and then do a PhD before a career as first a university teacher and then, up to my retirement as 'Executive Secretary' of my profession's chartered body, The British Psychological Society. I know I owe a debt of gratitude to the kindly ex-schoolmaster and his wife who saw a schoolboy's needs and took me under his wing. Truly I can say, 'I did not get where I am today without the support and kindness of Bernard Astley and all his family', little as Bernard and Barbara probably ever realised or consciously planned. It was just in their nature to meet the needs of others and care for their interests.

(Philip Astley joined the Foreign Office and his final posting was as HBM Ambassador to Denmark.)



Jane Galloway, Headmaster's PA, St Albans School
Thank you so much for the article, which the Headmaster and I have read with great interest and passed on to the Archive department.

Ian McIver (Grigg, 1961-64) The article on B.A. Astley is so good to have – it's so good to fill in the gaps which were of little interest when at school but which are now of great interest forty years later.

Ron Bullock (Scott, 1948-53) It looks like another tour de force which I can't take the time to read just now, but which is obviously a pleasure in store.

Martin Langley (Nicholson, 1956-61) An excellent piece and a very good read.

Peter Pegrume (Grigg, 1939-44) Thank you (Steve) for passing on Christopher Collier-Wright's message of thanks with reference to the B.A. Astley memoirs. I found the memoirs of Captain Nicholson just as fascinating as it gave the history of the school that had only been a somewhat vague story in my mind. I have also read the memoirs of Pink Percy and think you've all done a fantastic job and congratulations are in order.

Brian McIntosh (Rhodes, 1953-59)
Steve: the article on Bernard Astley, crafted by Christopher Collier-Wright, is a masterwork of editing threaded with insight and interesting observations. Having worked with Christopher on other Old Cambrian website features, I had high expectations of this one and I was not disappointed. My compliments go to you as well, Steve, for the skill, hard work, and commitment with which you manage and enrich the Old Cambrian website - all of which mean so much to a grateful alumni membership.

While not as flamboyantly heroic as Captain Nicholson, nor as beguilingly enigmatic as Philip Fletcher, Bernard Astley comes across as a solid, first rate headmaster who successfully tackled great challenges arising from WWII and the explosive growth of school numbers. And apart from anything else, compared to the others, Astley was a dashingly handsome fellow.

I thoroughly enjoyed reading the article, not only for the life of Astley and the new information about our school, but also for the many fascinating insights to life in Kenya from the late twenties to the end of WWII. (In particular, I appreciated Astley's description of Nairobi in 1929.) The cooperation and materials provided by Astley's family - his wife Barbara, his daughter Cynthia McCrae, and his son-in-law Alistair McCrae (Rhodes, 1943-46) - made all of it possible and we are very much in their debt.

There must be quite a few Old Cambrians from the Astley period still alive and kicking; I hope we shall hear from them in due course with their comments on the article and their memories of life at school.

The article on Bernard Astley, when placed between the earlier ones on Captain Nicholson and Philip Fletcher, completes a history of the first thirty years of the school's existence. What we need now is for someone to step up and cover the fascinating transitional period, 1960 to 1975, from Wigmore to Mureithi, when the Prince of Wales evolved to the multiracial Nairobi School.

Tony Bond (Hawke, 1942-47)
I very much enjoyed reading the Memoirs; it jogged a lot good memories out of the cobwebs . Astley was a good headmaster and we were very lucky to attend P O W and were proud of the school. Thanks, Tony

John Davis (Grigg, 1956-61)
Well done on the very-well researched and interesting Astley article – and pleased you could use the photograph of Intermediate. When I was there some bloke put his arm through a glass pane in the door and cut his hand very seriously…. also I have a vivid memory of reading 'The Day of the Triffids' ….and managed to do a record number of pull ups on the shower rail.

John Templer (Hawke/Nicholson 1941-5)
I read this fine article with interest. I remember in about 1944 that Burbly Astley addressed the whole school. He was upset that amongst the students there seemed to be some antagonism to the boerucks --- those of South African lineage.

Alastair McCrae (Rhodes 1943-46)
One certainly noticed the influx of South African boys during the war years. As you might expect they were a pretty robust lot and I'm sure raised the level of sport above what it would have been without them.

My recollection is that the Egerton Agricultural College which had a strong South African make-up (it was somewhere up-country - I think Eldoret but it may have been Nakuru) was closed down during the War. This had two effects. First, a considerable number of boys were transferred to the Prince of Wales School and second, in subsequent years, some boys who would have gone to Egerton came to Kabete.

But it wasn't only the South Africans. The number of Greeks increased by quite few and we also took on a noticeable number of others of Continental extraction. But the South Africans predominated and I have a pet theory that the Kenya accent became more South African as a result of the influence of the South African intake.


The Prince of Wales School and the Caribbean Connection
Burbly Astley was not the only Prince of Wales School master who had previously lived in the Caribbean. At least four are believed to have taught there before being translated to Nairobi, namely


Whiskers Watson, who honed his stewardship skills of chemical laboratory materials in Jamaica.
Samaki Salmon, who branched out from his classical background into the teaching of maths in the Bahamas.
Amoeba Walker, whose slim figure earned him the nickname Strings in Barbados.
And finally, the enigmatic Archie Larthe de Langladure. Perhaps he grew sugar in Martinique, or pepper in Cayenne - history does not relate.

Christopher Collier-Wright